Do you deal with large digital files? If so, managing, organizing, and distributing your files can sometimes get challenging. You need secure storage, and ease of access and shareability for all your media assets.
But it doesn't have to be challenging anymore - you just need the right media asset management software!
But what does this software do? How can it benefit your business? And how do you choose the perfect one among different options? In this article, we'll tell you all about media asset management tools and share our best picks to help you choose.
An Overview of
Media Asset Management Software
Media asset management (MAM) software helps you manage digital media files. Unlike general file storage or cloud services, MAM software is perfect for large, high-quality media files with complex metadata.
Here is what you can do with these media asset management tool(s):
Upload and store your media files in an organized way.

Create folders, categories, tags, keywords, and other metadata to help you find and sort your files.

Edit your media files online using built-in tools or third-party applications.

Share your media files with team members or clients via email, link, or embed code. You can also publish your files to social media networks, websites, blogs, or other online platforms.

Convert your files to different formats and resolutions to suit different devices and platforms.
The Benefits of Media Asset Management Software
Media asset management software is a game-changer, allowing you to streamline workflows and enhance productivity. It offers many benefits, including security, better collaboration, and asset organization. Let's explore these key benefits to show how the tool can help you achieve your business goals:
Makes Storing and Organizing Your Media Files Easy
MAM simplifies your media workflows with helpful storage and organization.
Gone are the days of searching through labyrinthine folders or sifting through stacks of external hard drives! With MAM software, you can store, locate and retrieve your desired media assets with a few clicks. This will save you valuable time and prevent stress and frustration.
Media Asset Management Enables Better Collaboration
MAM software facilitates effortless sharing and collaboration with colleagues, clients, and stakeholders through a centralized asset repository and access control features. This allows for smooth feedback loops and accelerated project timelines.
Since MAMs store media assets in one location, teams can easily access and share files, eliminating complex file transfers. They can share the media assets by sending their links or granting access permissions.
MAM also offers robust access controls, allowing teams to collaborate securely with defined permissions. Real-time updates and notifications keep everyone informed about changes and progress, fostering seamless communication and feedback loops.
Secures and Protects Your Media Files
MAM software will protect your files from unauthorized access, theft, or loss. It allows you to encrypt your media files and apply passwords, permissions, and policies to control who can view, edit, or download your files.
You can also backup your media assets to prevent data loss with hardware failure, natural disaster, or human error.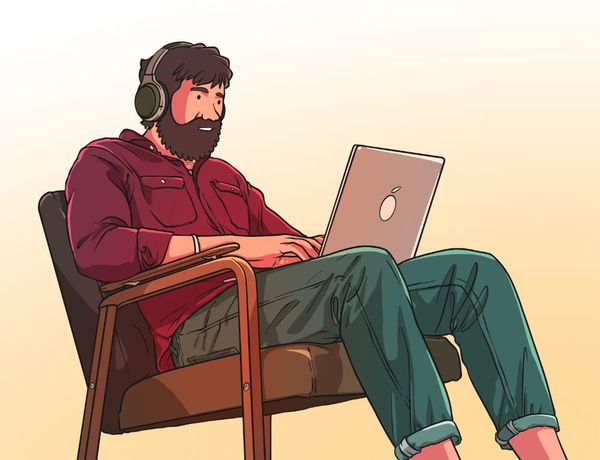 MAM vs. DAM
MAM and DAM (Digital Asset Management) are both systems that manage digital assets. Both offer things like asset storage and organization, metadata management, access control, and permissions management. However, they have different scopes and features.
Media management software manages media-specific files, such as videos, images, and audio.
Digital asset management software manages various digital assets, including media files, documents, presentations, and more.
DAM tools offer a broader range of functionalities for corporate media libraries compared to MAM. They cater to the needs of organizations handling a wide array of digital assets, beyond media production.
Let's dive deeper into the key differences:
File types:

MAM focuses on time-based assets, like videos and audio files with high-quality resolution and complex metadata. Meanwhile, DAM handles diverse file formats, including images, graphics, PDFs, and more. These are smaller in size with simpler metadata.

Functionality:

MAM allows editing, processing, transcoding, and distributing video files. DAM supports organizing, storing, searching, and sharing digital assets. You also get support for metadata management, advanced search functionalities, and integration with marketing technologies.

Use:

MAM applies to industries such as marketing, broadcast, and film, which deal with large media files. DAM systems are used in industries like marketing, creative, publishing, and education.
While MAM and DAM solutions have different strengths and weaknesses, they are not mutually exclusive. You may need both systems to manage your digital assets effectively. For example, your media company can use MAM to produce and distribute video content, and DAM to manage marketing materials and brand assets.
How To Choose the Right Media Asset Management Software For Your Business
Selecting the right MAM software is paramount to ensuring streamlined workflows and optimized productivity. However, with many unique options available, how do you find the one that suits your unique requirements? Here are some factors to consider:
Features
The first thing to look for in MAM software is its features. Depending on your organization, you may need different features like editing, transcoding, streaming, archiving, etc.
Also, check if the MAM software supports the file formats, resolutions, and codecs that you use. Consider other features like metadata management, search functionality, user interface, and analytics.
Integration Capability
This relates to how well the MAM software integrates with other tools and systems that you use. The ease of integration will streamline your media workflows.
You may want to integrate your MAM software with your cloud storage, video editing software, social media platforms, CMS, etc.
Check if the MAM offers APIs or SDKs that allow you to customize functions.
Security
You want to protect your media files from theft, loss, and unauthorized access. So look for MAMs with encryption, password protection, access control, and backup features.
Also, check for certifications or compliance measures that assure the safety and privacy of your assets. These include GDPR or HIPAA.
Our Top Picks for Media Asset Management Tools in 2023
There are many MAM tools on the market. Browse our top picks to find your ideal fit: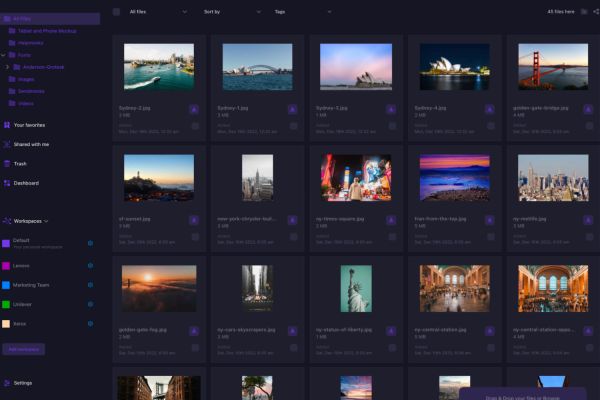 Razuna
Razuna is a cloud-based brand asset management tool that can store, manage, and share your video and rich media files.
You can upload your files to the cloud and then organize them. Its robust folder structure, metadata fields, and tagging options will help categorize your media assets.
Razuna excels in collaboration and sharing, enabling teams to work harmoniously on media projects. With secure sharing options, comment functionality, and version control, creative collaboration flows smoothly.
You can also integrate Razuna with other tools, like video editing and your CMS systems. You are guaranteed a cohesive workflow. No more friction caused by disconnected systems!
Here are more reasons you should use Razuna as a reliable MAM:
Cloud-based platform

- it's accessible from any device and location

An easy-to-use interface that allows drag-and-drop uploading and organizing

Built-in tools for editing, transcoding, watermarking, and captioning media files

Integration with third-party applications like Adobe Premiere Pro, Final Cut Pro, and Photoshop

Many sharing options, including email, link, embed code, FTP, SFTP, WebDAV, and more

Publish on YouTube, Vimeo, Facebook, Twitter, WordPress, Drupal, Joomla, etc.

Use over 450 file formats, including MP4, WebM, OGG, FLV, MOV, AVI, WMV, and MKV

Manage metadata with custom fields, keywords, tags, ratings, comments, and more

Top security features like encryption, password protection, access control, and backup

Analytics features like views, downloads, plays, duration, location, device type, and more
Best For
Razuna is ideal for media-centric businesses, marketing agencies, creative teams, and anyone seeking a user-friendly MAM solution. It offers robust asset organization, collaboration features, analytics, and seamless integration capabilities.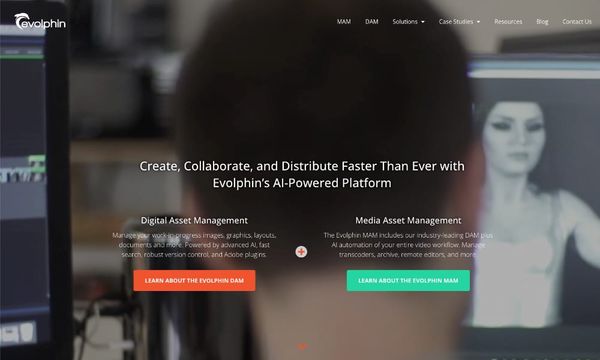 Evolphin Zoom
Evolphin Zoom is a MAM tool that helps store, process, and distribute media files throughout the content lifecycle.
Evolphin Zoom features include:
Powered by advanced AI to automatically identify objects, faces, logos, and scenes in your media

Generates speech-to-text and edits videos

Eases your creative workflows

with essential editing tools like Adobe Creative Cloud, Cinema 4D, Sketch, and more

Available as a cloud-based, on-premises, or hybrid deployment
Best For
Evolphin Zoom is best for highly-specialized teams who require complex and rich media. If you're a media manager or work in a video operation team, this MAM will be a great fit. Evolphin Zoom also serves creative and marketing teams who work with images, video, audio, and other digital assets.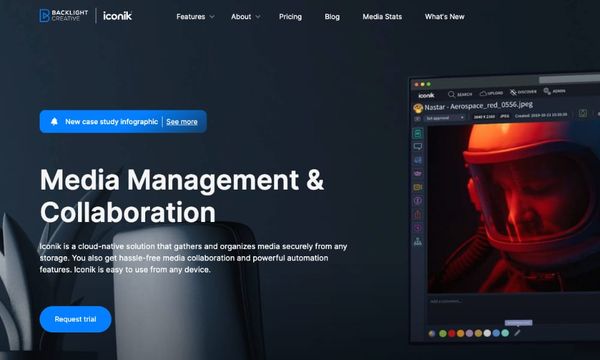 Iconik
Iconik is a multimedia asset management tool that helps gather and organize media assets from anywhere. It is a cloud-native SaaS solution.
This MAM tool is part of Backlight - a global media technology company that aims to improve every stage of the video and entertainment content process. It allows you to upload, search, share, review, and distribute your media assets using the Iconik web interface or the Adobe panel.
Other Iconik features include:
AI-powered tagging, collaboration, transcoding, and distribution

Advanced editing features and a clean interface
Best For
Iconik is ideal for any organization that needs to use digital media. Some examples are digital agencies and film studios.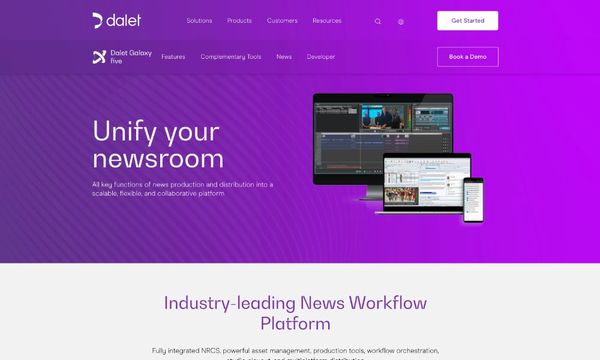 Dalet Galaxy
Dalet Galaxy is another MAM software that helps you manage rich content. It's great for managing assets, metadata, workflows, and processes throughout the multimedia production and distribution chain.
Dalet Galaxy features include:
Unique database that stores the media essence and the metadata that allows fast and easy searches, queries, and analytics

A high-value, BPMN 2.0-compliant workflow engine that boosts productivity and agility. The engine automates tasks, orchestrates processes, and integrates with third-party systems.

Cloud-based, hybrid, or on-premise solution deployment

Integrates with other Dalet products like Pyramid, Brio, Cube NG, and Xtend for a complete workflow platform
Best For
This MAM software is ideal for broadcast and media customers who need to handle complex and diverse workflows across their systems.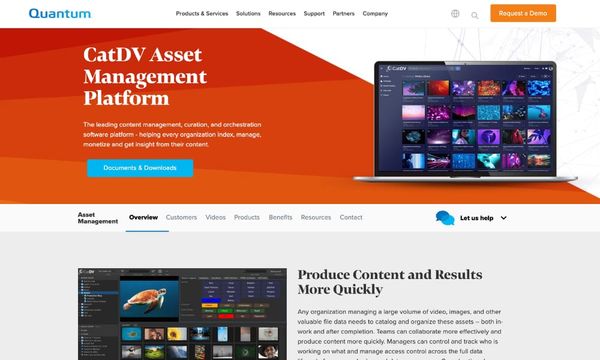 CatDV
CatDV is another software that will help you store, manage, organize, and access your rich multimedia digital assets. Some top features are metadata management, searching and browsing, workflow automation, collaboration, and sharing.
Here are more CatDV features:
Create and edit metadata for your media assets

Import and export metadata from various sources

Supports automatic metadata extraction using AI and machine learning

Find and preview media assets using advanced search options, filters, and thumbnails. You can also browse by folder, catalog, or collection

Automate tasks like transcoding, file transfer, archiving, and publishing

You can use the built-in workflow engine or integrate the software with third-party tools

Its web interface, mobile app, and cloud service make collaborating and sharing media easy

Archive your media assets to local disks, network drives, tape libraries, or cloud services
Best For
CatDV is suitable for any organization that manages large volumes of video, images, and other digital assets. It is especially suitable for media production teams that need to organize and collaborate more effectively.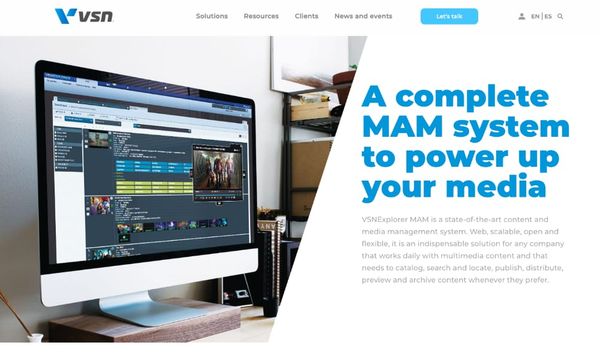 VSNExplorer
VSNExplorer is a media asset management system that will manage and orchestrate the entire media lifecycle.
VSNExplorer features include:
Integration with other solutions like storage systems, video servers, transcoding engines, social networks, and online platforms. It streamlines workflows and delivers content to any device and channel.

Create custom metadata structures for your assets and segments and layer them with themes. This makes it easier for you to catalog, search and locate your assets whenever you need them.

Advanced video player that adapts to your network speed

Precise editing and marking of your assets

Recovers partial files from the archive, saving time and space
Best For
VSNExplorer is ideal for broadcast and media companies, private corporations, and public institutions that work with large multimedia files.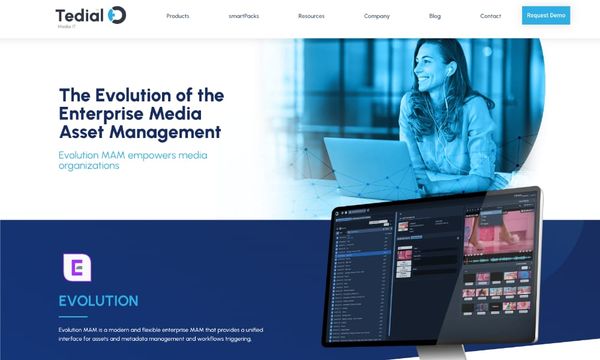 Tedial Evolution
Tedial Evolution is a MAM software with advanced functionality for content preparation, distribution, and archiving in the broadcast and media industry. It offers a unified interface for assets and metadata management.
Tedial Evolution empowers media organizations to prepare, archive, and deliver content faster.
Other Evolution features:
Efficient library management with collections, departments, and relations

Advanced security for credentials and media

Built-in monitoring, reporting, and business intelligence tools

Frame accurate media player with advanced functionality

Advanced metadata management and logging tools

Powerful and configurable search tools
Best For
Tedial is best for media organizations as a scalable MAM to handle large volumes of media assets across different storage tiers. It deploys as a cloud or hybrid cloud solution.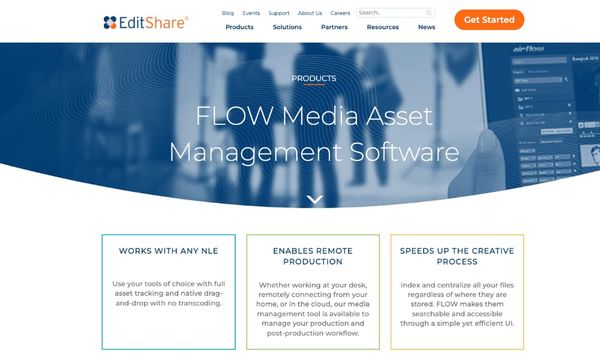 EditShare Flow
EditShare Flow manages media content, whether on-premise, in the cloud, or as a hybrid implementation. You can index, centralize and access your media files using a simple and efficient UI. EditShare Flow works with any non-linear editor, enables remote production, and speeds up the creative process.
Other EditShare Flow features:
Universal Projects: Brings together DaVinci Resolve, Premiere Pro, and Avid Media Composer into a free-flowing and productive workflow environment

FLOW Story: A module designed for fast turnaround environments such as New Media, News, and Sports

Automating tasks and workflows

EditShare Guardian feature for real-time content monitoring

AI features for time-saving and accurate editing
Best For
EditShare Flow is ideal for marketers, educators, broadcasters, and large businesses looking to scale their media management.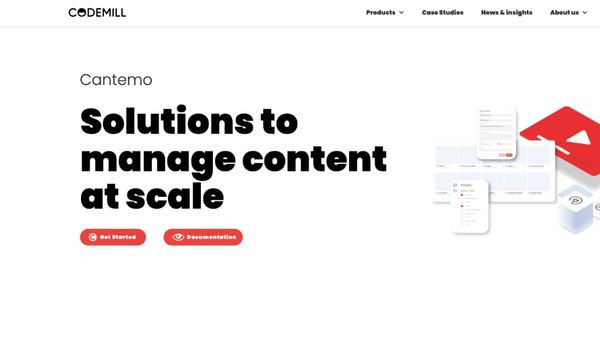 Cantemo Portal
Cantemo MAM offers solutions to manage media content at scale. It's a hybrid-cloud system that integrates your tools and infrastructure seamlessly, and links islands of content with essential media processing tools. Cantemo connects every step from ingest, through to content and metadata management, ready for media distribution.
Other Cantemo features include:
Web-based media player with advanced functionality

An updated user interface, thanks to Codemill's expertise

Advanced metadata management and editing tools, with options to apply metadata groups and batch edit metadata

Powerful search tools to find content based on metadata added to the items in Portal

Collections that allow you to group media items into bundles

Powerful integrations with Accurate Video, Premiere Pro, and FinalCut Pro
Best For
Cantemo Portal will help media and entertainment professionals who need to work with large amounts of content in different formats and workflows.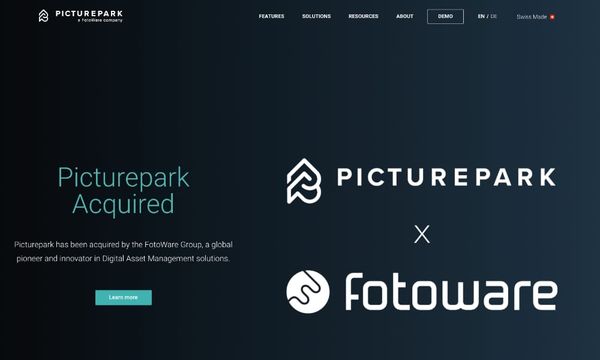 Picturepark
Picturepark is a content automation hub you can use to organize, optimize, route, and deliver your digital assets.
Picturepark features include:
Manage your media files, including images, videos, and audio

Preview different file types, convert them via URL parameters, and embed them into other applications

Manage metadata, vocabularies, and taxonomies

Publish your media files to where your audience is - via connectors into CMS, portals, or headless
Best For
Picturepark is for businesses that want to improve their marketing and branding efforts with high-quality and consistent content. It is also ideal for media outlets, educational institutions, non-profits, etc.
Conclusion
There you have it - everything you need to know about media asset management, plus the ten best options you can choose between. With the right MAM tool, you will enjoy efficient asset organization, collaboration, and secure storage.
So what are you waiting for? If you need to narrow the list above to one, why don't you try Razuna? Razuna has everything you need to store, manage, and work with your media assets in one central system. Click here to get started for free.