HIPAA Compliant Cloud Storage
Razuna provides a HIPAA compliant file sharing solution in the (private) cloud for your brand.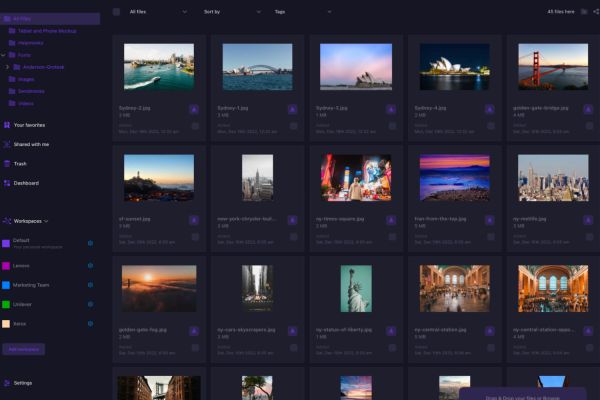 HIPAA Compliant Hosting
HIPAA (Health Insurance Portability and Accountability Act of 1996) requires businesses that process, store or transmit electronic protected health information (ePHI or PHI) to comply with strict administrative, physical and technical safeguards.
Razuna offers a HIPAA compliant cloud storage solution for your media libraries with our digital asset management. We take care of the technical and physical safeguards, so you can focus on your business.
With our HIPAA cloud storage, you can rest assured that your data is protected according to industry standards. We take care of all the technical controls, backup management, safeguards, and physical security policies to ensure that your information is always safe and secure.
HIPAA Hosting Features
Data Encryption at rest available
Business Associate Agreement (BAA)
Disaster Neutral Geographic Locations
High Availability Network and Power Infrastructure
Secured Server Cabinets Included
* Some features depend on the hosting package
Need more information?
Sign up for a free Razuna or schedule a meeting with our CEO to discuss your business ideas.
All HIPAA Hosting Features
Data Center Physical System Security
Closed Circuit TV Security Cameras
Durable, Poured Concrete External Walls
Disaster Neutral Geographic Locations
Dry Pipe Preaction, Double Interlock System
Secured Server Cabinets Included
Component Level Redundancy Available for Hard Drives
Hot and Cold Spare On-site Servers Available
Multiple N+1 MPS Generators
Multiple Fuel Contracts Ensure Fuel Availability for Generators
Server Chassis Feature Redundant Power Supplies
Capability to Provide Tier-4 Power
Four 10 Megawatt Feeds Available
SSAE-22 (formerly SAS70) & Safe Harbor Compliant
Network Configuration
Hardware Cisco Firewall Devices Available with Full Management
Qualified Engineers Available 24/7/365
Assistance with Hardware Firewall Configuration
Outbound and Inbound Traffic Filtering Available
Intrusion Detection/Intrusion Prevention Modules Available
Network Redundancy Ensures Failover
Diverse Connectivity Fiber Paths Into Building
Bandwidth Co-Op solutions
On-net transport to most major global cities
Remote Secure VPN Implementations and Management Available
Encryption (Triple DES or AES)
Assistance with Log Management and Monitoring
Backup Management
Bare-Metal Disaster Recovery
High Performance, Low System Impact
Disk Safe Data Encryption Available
Security Services
Brute Force Detection and Evasion
DOS Prevention/Protection
Detect and Block Emerging Application-Layer DDoS Attacks
Deploy a Turnkey Solution to Stop Threats
Accelerate Responses to DDoS Attacks
Prevent Illegitimate Botnet Communications
Leverage Real-time Security Intelligence
Mitigate Volumetric Attacks
Block Illegitimate traffic