The #1 Canto alternative for digital asset management
See why Razuna is the best Canto alternative. Over 5000 organizations worldwide can't go wrong.
Get (a lot) more with Razuna – the Canto alternative.
If you're looking for an affordable and reliable digital asset management solution, Razuna is the way to go. Unlike Canto, which charges exorbitant fees and punishes you for growing your business, Razuna offers unlimited users and workspaces while also providing top-notch live support and a host of useful features.
With Razuna, you'll never have to worry about being nickel-and-dimed for basic functionality. Our free account is already very generous, and we only have one paid version, which features all the bells and whistles with unlimited users.
So don't waste your time and money on overpriced alternatives like Canto - choose Razuna and get more for less.
Customers first
Sure everyone can state this on their website. However, our customers are raving about how we listen and implement requests and continually try to better our product. We run a public Roadmap and are available via live chat (even for customers on our free plan).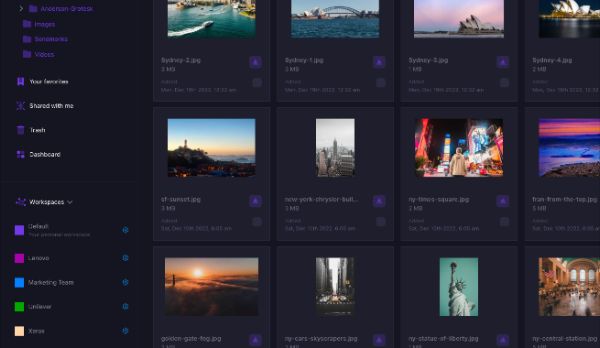 Razuna - made for small businesses
But don't take our word for it, see how we compare head to head with others.
Razuna

Canto

Bynder

Air

Price Example with 5 users

Price per month

$80

$900+

$650+

$125

Price Example with 25 users

Price per month

$80

$2,800+

$1,250+

$500

To keep it fair we took the price of the lowest plans of each vendor which might not provide access to all features.

Features

Unlimited Users

White-Label / OEM

Private Cloud Servers

HIPAA Compliant Hosting

OEM & Reseller options
Features? We have them all...
Commenting & Collaboration
Find everything in an instant
Razuna features a powerful search engine that allows you to find your files in an instant. Search for file names, metadata, and even text within documents. Razuna also features a powerful filter system to narrow down your search results.
Secure & reliable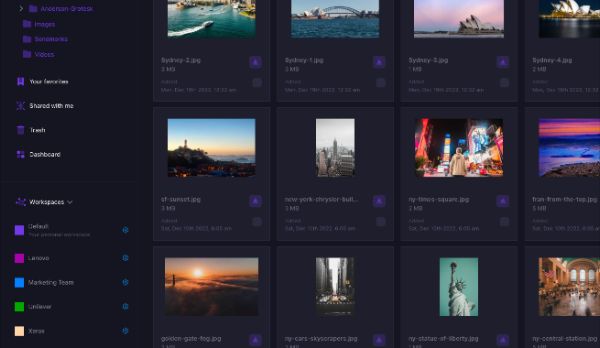 Razuna is a secure and reliable digital asset management solution. We take security seriously and have implemented many security features to keep your data safe. Razuna is also GDPR compliant.
Client workspaces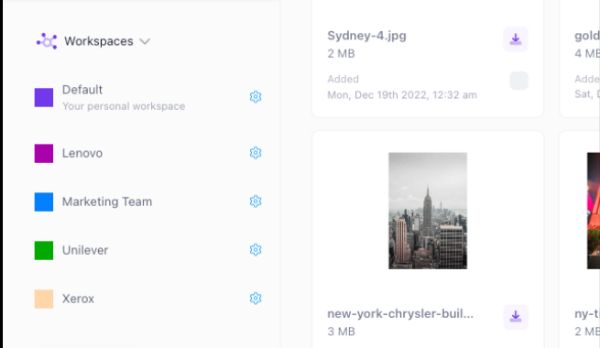 Create client workspaces and share files with your clients. You can even create a custom login page for your clients. Razuna also features a powerful approval system to streamline your workflow.
Custom labels to the rescue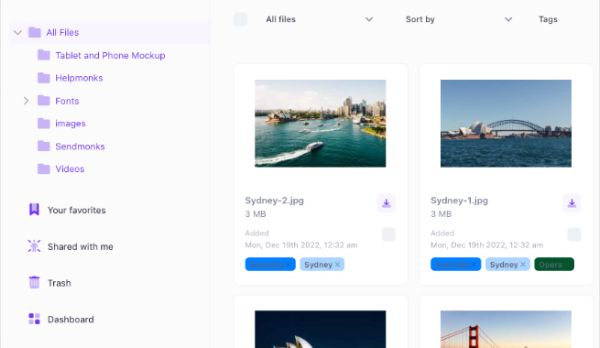 Razuna features custom labels that allow you to tag your files with your own labels. You can even create custom labels for your clients. Labels are a great way to organize your files and make them easily accessible.
Keywords, description & metadata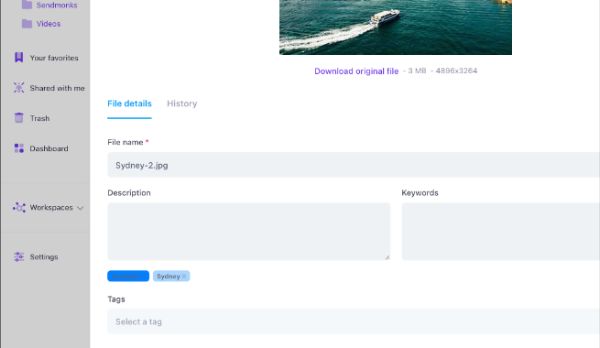 Razuna features a powerful metadata editor that allows you to add keywords, descriptions, and other metadata to your files. You can even add metadata to multiple files at once. Razuna also features AI to add metadata automatically.
Do you want to see how Razuna works?
Create a free account now or schedule a personal demo.
One more thing...
Razuna is part of the Helpmonks stack. Helpmonks is a customer engagement platform with a shared inbox, knowledge base, live chat, and email marketing tools.
Using Razuna and Helpmonks together will automatically turn your cloud based media asset library into a central hub for customer support, sales, and marketing.
As a fact, if you have a Helpmonks account, you automatically get Razuna included.