A future-proof digital asset management platform
Razuna has helped over 5,000 teams worldwide to securely organize, share, and collaborate on their media asset library efficiently.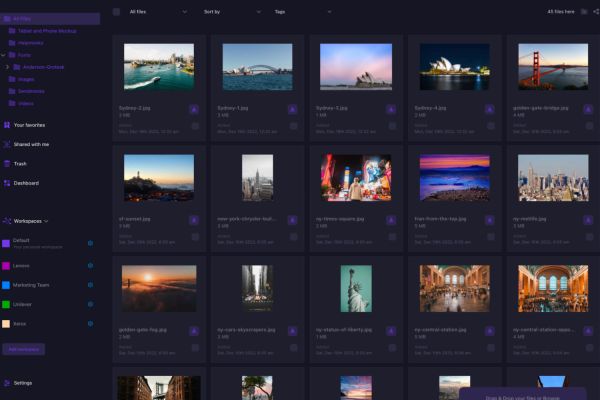 Managing your brand assets can be so easy
We get it. Managing your brand assets and digital files is challenging work. Hence, we built Razuna so you can upload, tag, and collaborate in your asset workflow as quickly as possible.
Bundle this with powerful digital asset management tools that are easy to use and straightforward, and you never will go back to anything else.
Give Razuna a try and you will see why we call it the alternative to enterprise DAM software.
Lighting-fast search. Save 6 1/2 hours each week.
Your sales and marketing teams are wasting valuable time searching for files. With Razuna, you will instantly find any file. No matter in what folder the files are located or if it contains all metadata. Advanced intuitive filters help further to narrow down your search results. Filtering and faceting will take your cloud DAM to the next level.
A secure media library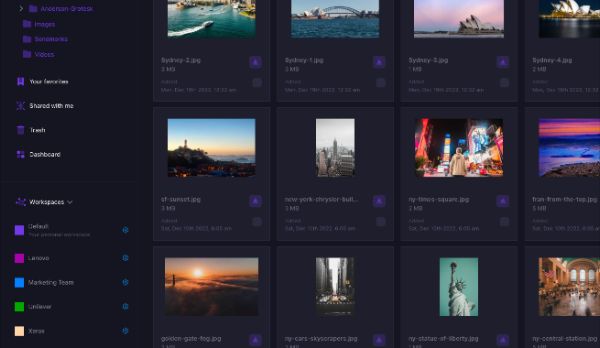 Razuna features unlimited users, file previews, and advanced file-sharing permissions as a secure digital media library software. Share individual folders or create a dedicated workspace for a team or third-party access.
Client workspaces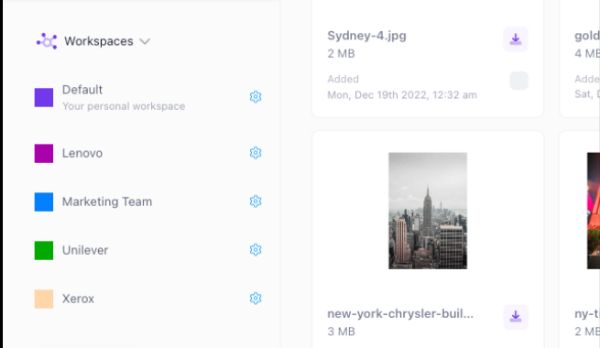 You want to save your precious time in today's fast-paced world. An outstanding customer experience is imperative for any business. With Razuna workspaces, you can create a self-service DAM system that delivers your digital files automatically.
Custom labels to the rescue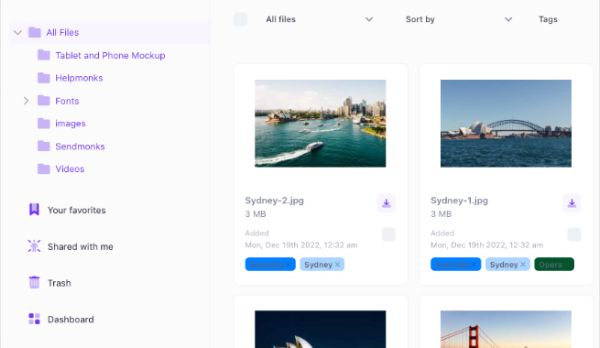 Search and locate files quickly with custom labels and control your media asset workflow and brand guidelines entirely. By tagging your media assets, you will find every file instantly.
Keywords, description & metadata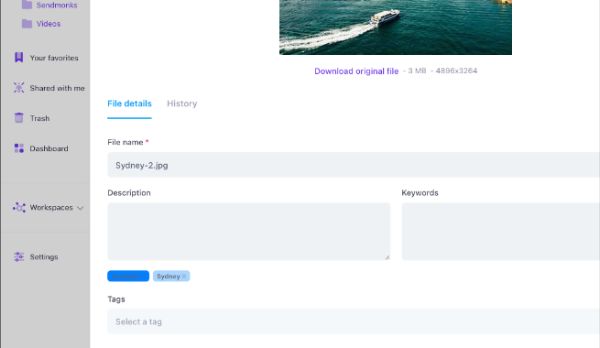 Razuna makes it easy to add custom keywords and descriptions to your media files. Metadata is automatically embedded into your files, and auto-tagging is coming soon too.
Online image editor included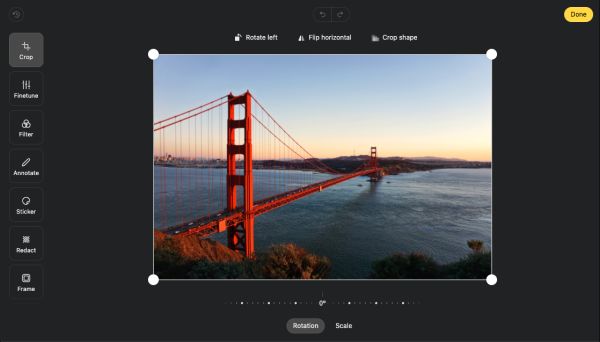 Our digital asset management cloud features an online image editor that allows, among many other options, to crop, rotate, resize, filter, and annotate images in real time. No need to download or spend yet another license for a photo editor.
Each file is saved as a copy and made available for others to download. You can also create a custom image on the fly. Providing a custom brand image cannot be easier than this.(Coming soon)
Comment & Collaborate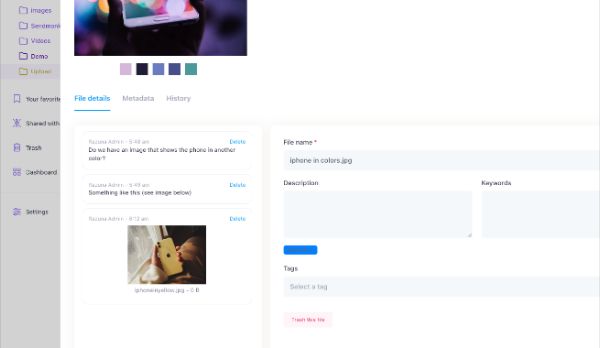 Any file can be reviewed, commented on, and approved within Razuna. Take advantage of the image editor to annotate an image and use the comment section to collaborate with your teammates for final approval.
Make it yours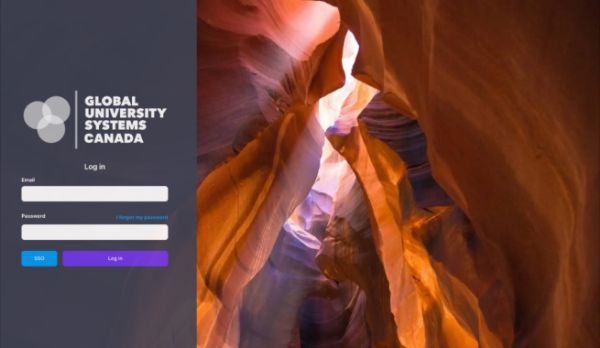 Create a seamless experience for your customers and leverage the white-label options within Razuna. Use your custom URL and custom SSL, upload your company logo, and adjust the color of your brand management platform.
Favorites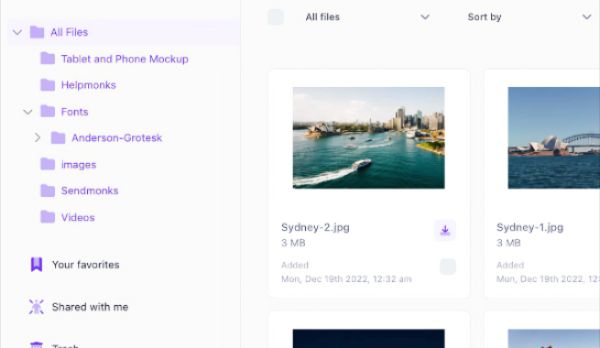 Collect your favorite files and make them easily accessible to you at any point from anywhere and on any device. You can also share your favorites with your team or clients.
Shared links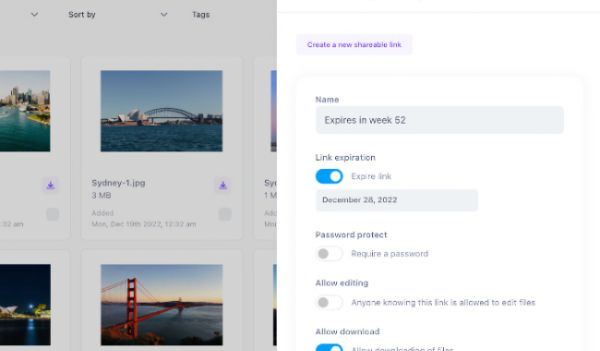 Create one or multiple shared links, each with individual settings, to publicly share your folders with others. You can also set an expiration date for each link.
Secure & Scalable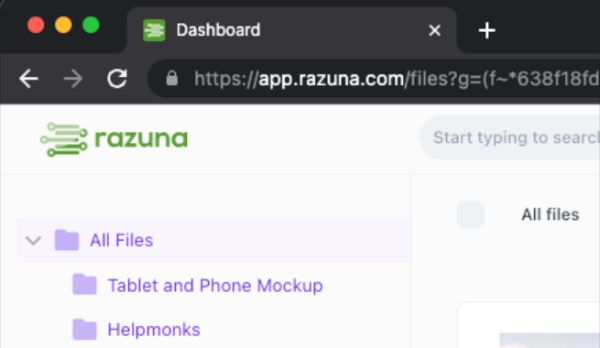 Razuna DAM SaaS is a secure hosted solution with a 99.99% uptime. Take it further with HIPAA and GDPR-compliant cloud servers.
Unlimited users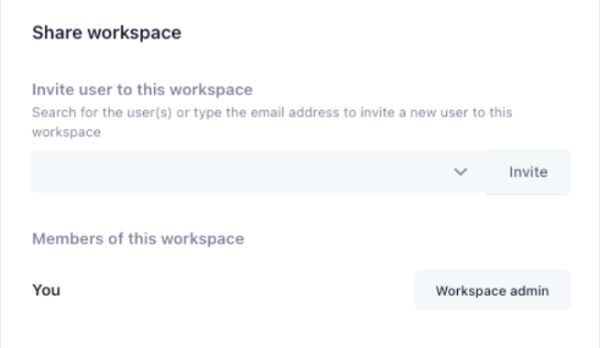 Per-user prices are so 2018. With Razuna, you never need to pay extra users, i.e., being punished for growing your company.
Audit Trail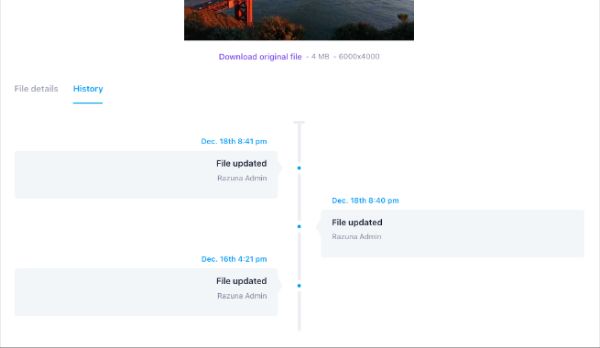 Every action within Razuna is logged and provided to you and your team. Always know who is doing what.
Trash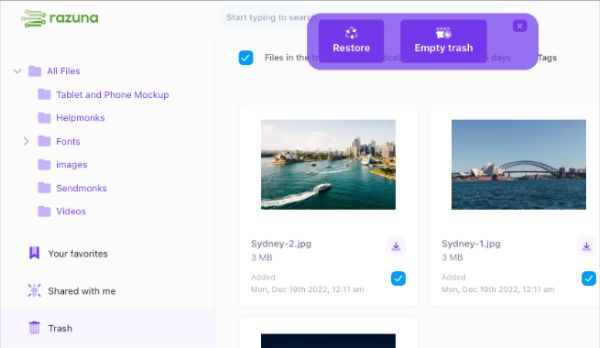 No more accidental removal of your digital content. Razuna features version control and trash recovery option.
Drag & Drop uploads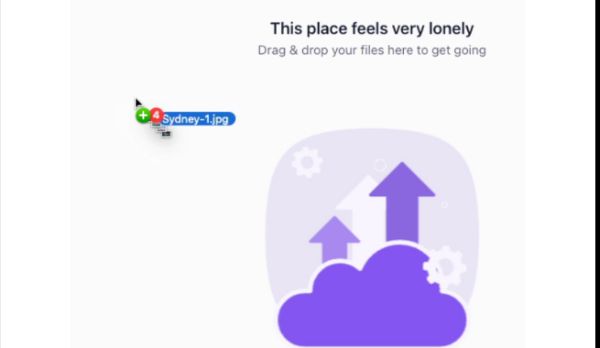 Upload files conveniently with drag & drop from your desktop to add them to your DAM platform.
Broad file support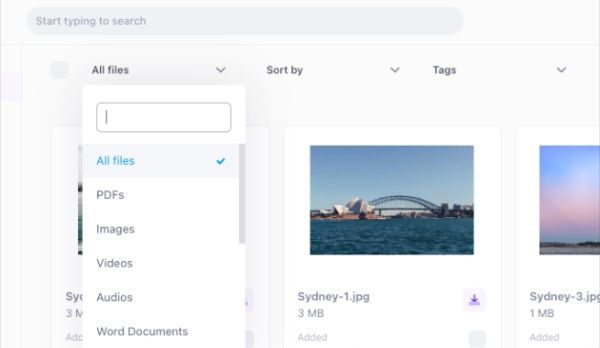 You can store any file in Razuna. Previews are automatically created for over 450 (and growing) file formats.
Real-time statistics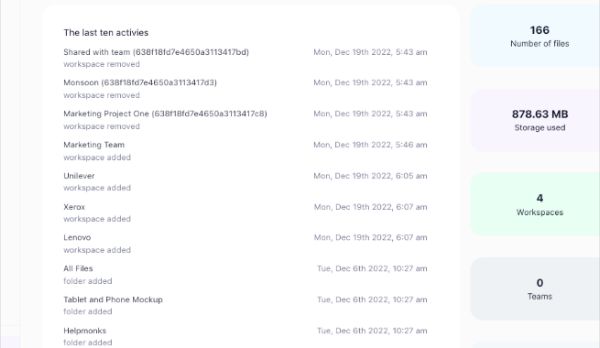 Know what your users are looking for with statistics in real-time. See which media files are downloaded the most.
Custom deployment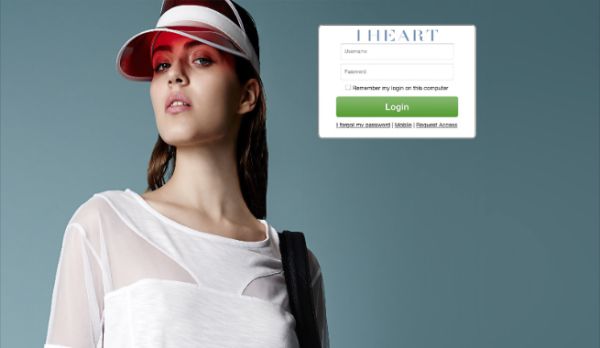 Need a customized digital asset management software for your organization? Razuna got you covered. We can deploy Razuna on your own servers or private cloud.
One more thing...
Razuna is part of the Helpmonks stack. Helpmonks is a customer engagement platform with a shared inbox, knowledge base, live chat, and email marketing tools.
Using Razuna and Helpmonks together will automatically turn your cloud based media asset library into a central hub for customer support, sales, and marketing.
As a fact, if you have a Helpmonks account, you automatically get Razuna included.