Brand asset management (BAM) is the collection and organization of your brand assets, usually with the help of brand asset management software. BAM helps assess how your brand looks and feels, and how it's performing.
Brand assets include:
Images e.g logos, ad campaigns, posters.

Brand guidelines

Templates

typography

Brand colors

Video content

Audio content
Employees, management, and investors can access the content to track, add, and check all the above components of your brand identity. Most software will have search and filter capabilities, making it easy to find the content you need.
Identifying Your Brand Assets
Now that you know what brand asset management is, it's time to identify your brand assets.
Don't let the details overwhelm you. The list of what constitutes a brand asset is virtually endless. The best way to determine what your brand assets are is to think of every component that has a direct link to your brand image.
The following steps will narrow down the field.
Collect All Your Existing Branding Data
If you haven't already, collect all the data you have about your brand. And when we say everything, we mean everything.
Logos, old and new.

Color palettes, even the ones that didn't work.

Editing software and the templates you use.

Audio and editing guidelines.

Etc.
Search the deepest recesses of your database and collect every image and ad campaign. Don't leave anything out, not even the audio effect you used on an old YouTube video.
Analyze The Data And Brand Elements
Next, consider the data you collected. Your goal is to narrow down your brand image and create a cohesive and consistent guideline for your brand.
Don't guess the specifics. If you've been using different shades of red for your brand, use branding color psychology and market research to determine the color that suits your brand best. Then log the color name and the color codes to ensure you always use the right color going forward.
Repeat this with all of the collected data until you have specific brand assets.
Research And Feedback
It's important to understand how consumers react to your branding. Determine which parts of your brand customers recognize and gravitate toward. If there are any adverse assets, do an audit with your team to determine a way to fix the problem or remove it.

Also, research past campaigns that did well and analyze the components to find the ones that worked well. Then incorporate them into the brand assets and management.
Why Is Brand Asset Management Important?
If you look at brands that have become household names like Apple and Amazon, you will notice they have cohesive brand assets. From their logos to delivery boxes, they're recognizable and trusted by the general public.
Why is this important? Because brand assets and BAM are essential for brand equity and brand retention. Most consumers value trust in the businesses they support, some even more than the cost of the product.
And the best way to build trust is to provide great products or services that are recognizable as yours.
BAM ensures this integrity. By collecting all brand information and creating a management system, you can control and optimize your brand image and how the public relates to it.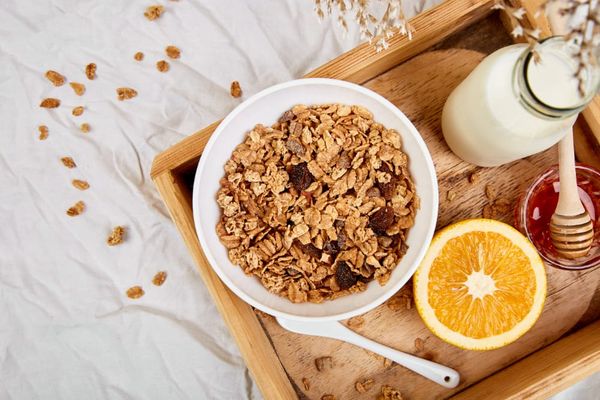 Best Practices For Better Brand Asset Management
BAM is a powerful tool for brands to grow, but how do you manage and improve it? Let's examine the best brand asset management practices.
Use Brand Asset Management Software
The best thing you can do for your brand and asset management is to invest in the right software.
Managing multiple channels, massive amounts of brand data, and ever-evolving product and campaign cycles without specialized software is almost impossible.
Even if your employees can manage without BAM software, you're likely to spend more time and resources than if you just invest in the specialized software.
Besides streamlining the BAM process, most brand asset management systems provide additional tools, like cloud backup, email automation, and analytics tools.
All of these benefits allow brands to combine online and physical brand components, making it much easier to maximize brand potential. Managers can also ensure that brand integrity is upheld and brand guidelines are followed.
Be Consistent With Brand Assets
To build familiarity and trust, you need to stick with your brand formula. While it'll take time for people to associate your brand with your brand imagery and tone, you need to pick a lane and stick with it.
If you suddenly switch it up, customers:
Won't recognize your brand.

Won't trust your brand.

Will expect a change in the product and its quality, usually negatively.
From the logo to the typography, keep it consistent on the physical and digital plane.
Here, a brand asset management solution also comes in very handy. Whether you're dealing with in-house designers or third-party agencies, being able to remotely share and access all your brand asset information will ensure consistency.
Continue To Grow & Test What Works
To continuously grow, your business needs to continuously learn. The best way to do this is to test what works and get rid of what doesn't. Just as you would test a product, you need to test your brand assets.
Before you make any changes, launch an ad campaign, or add a new product to your catalog, run the branding through your branding library.
Test and compare it to the content you have, and determine whether it suits your brand. Would people be able to tell who it comes from? Is it cohesive and recognizable while still being unique?
Testing also goes beyond product branding. If you have content that has gone viral or ads that do better than others, use your brand assets to figure out what clients like. Incorporate this into your assets library while keeping an eye on how consumers react.
It might also come as a beneficial practice to add subtitles to video content, especially when managing your brand asset. Having all aspects of your videos accessible and updated can aid in understanding your brand's evolution. In addition, consider using a video converter for specific branded content that may need to be more universally formatted, say from MKV to MP4 for better accessibility across platforms.
Automate What You Can
BAM tools make it possible to automate many aspects of brand management. From metadata embedding to auto-tagging, these systems can free up employees and save resources.
Automation will also remove much of the human error in brand asset management. These systems are customizable and complete tasks with pinpoint accuracy.
Finally, automating grunt work improves employee productivity. If you have creatives who are freed from menial asset management tasks, they're going to be able to focus on other things and get their work done more quickly.
Examine Your Competitors
There are two reasons to watch your competitors.

The first is to learn. If you are a new company and you're still establishing your brand identity and collecting your brand assets, examining competitors who are succeeding in your field can be a great learning experience.
See what works, how you can improve on it, and what is needed in your niche.
Secondly, keep an eye on asset thieves, especially if you haven't trademarked any of your brand assets yet - which you should do as soon as possible. If you notice any brand copies floating around, take immediate legal action.
The Bottom Line
Brand asset management is an essential part of building a brand identity. It helps businesses create a recognizable image consumers know and trust. This increases brand recognizability, retention, and equity - all of which are necessary for long-term success.
By figuring out and compiling your brand assets, and using a great asset management platform like Razuna, you can improve collaboration and efficiency within your business.