DAM software is a mission-critical part of many businesses' technology stacks. As these businesses scale and adopt digital systems, the size of their digital asset libraries, which include images, videos, creative files, audio clips, and documents, increases. DAM software provides the perfect solution to manage these assets.
In this guide, we look at what DAM software is and does. We also touch on features to look for in a system and the benefits of having one in place.
What is DAM Software?
Digital Asset Management (DAM) software is a centralized platform where companies and content creators securely store, manage, and share their digital assets. It's often used by sales and marketing teams, advertising agencies, and even IT personnel to access and collaborate on a brand's digital assets - think logos, marketing collateral, licensed content, etc.
But DAM software is more than a platform for organizing and accessing digital assets. And no two systems are the same. They offer different features and functions, allowing you to select a solution to suit your business needs.
For example, marketing teams might want a platform with features that enable them to easily share marketing materials and launch a multi-platform marketing campaign. On the other hand, a large multinational corporation might want features to support how they manage their branding and facilitate collaboration among international teams.
DAM can also offer add-on modules like project workflow management and brand guidelines, which are great for improving efficiency and upholding integrity.
To get a deeper insight into the different software solutions currently on the market, read our post on digital asset management software reviews. You'll learn more about our very own Razuna there and be able to read up on its features and use cases.
For now, let's focus on the software capabilities.
What Does Digital Asset Management Software Do?
DAM software provides the tools you need to boost your business through efficient digital asset management. Let's look at a few ways the software can help you.
Simplifies Organization
DAM software keeps all your files and content secure in a centralized platform. Search for files using custom filters and advanced search capabilities.
Depending on your chosen software, you can also implement features like in-document search and image recognition. These allow you to quickly sift through the noise and find the files you need.
To help you action this, use the metadata features to add meta information to your files. Add keywords, labels, and categories to create a beautifully indexed and easily searchable filing system.
Rich Media Asset Management
Rich features include the ability to convert files into various formats based on your needs. Track changes made to the files, whether in format or design, to monitor who last updated them and when.
Create, Collaborate On, and Share Company Content
By nature, DAM software is designed to improve business processes and boost your team's productivity. It is built for collaboration, providing a centralized, cloud-based system where your teams access the most updated and relevant data and information.
With a single point of truth, it's easier for teams to collaborate, create, change, and upload new assets knowing that other users can access them instantly. Depending on business requirements, share and work on these files with both internal and external stakeholders.
Improves Brand Management
Because DAM systems are central and accessible, you can ensure all stakeholders upholding your brand identity are equipped with the correct files and media to do so. Because it's easy to share your marketing content with business partners, you can enable them to work with your high-quality content that promotes your brand.
If you don't do this, it might result in external parties editing your content to use on their websites and channels. This can result in the content losing quality and your business losing brand integrity.

Why?

Because your content may appear irregular across different online platforms. This can be confusing for the customer journey. People expect consistency in their interactions with a brand. Failing to uphold this can mean losing consumer trust and, in turn, sales.
Acts as a Secure Media Library
DAM software securely houses your extensive media and content library. It prevents unauthorized access to your most valuable digital assets.
Some of your assets and documents may require limited user access. Your DAM platform has security features to set authorized user rights, limit the duration of file accessibility, and uphold licensing agreements.
Works as a Client Workspace
Offering client workspaces on your DAM system gives you both a dashboard to work from. The workspace is a self-service system where digital files are automatically delivered to your customer. You can promptly share assets and information with the click of a button. All in all, it eliminates manual tasks and streamlines workflows.
Tools For
Image Editing
While image editing isn't a common feature among DAM software, it is a key feature of Razuna. With image editing, you can edit, crop, rotate, and annotate images in real-time without needing a photo editor.
You'll also be able to save multiple versions of your image that your team can access.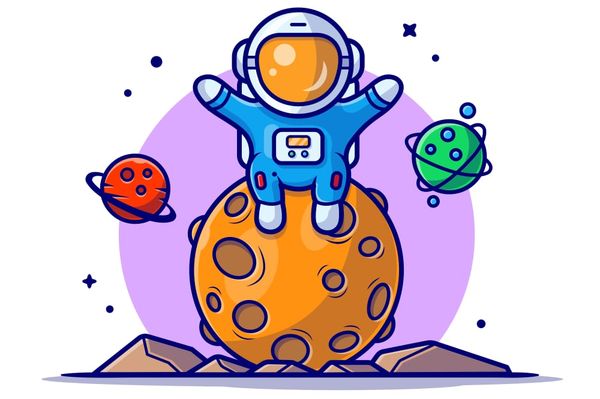 Why Use
DAM Software?
The benefits of incorporating this software into your technology stack are plenty. Here are a few reasons to put it on your radar:
Find Files Fast
A central cloud-based system gives your team access to the digital assets they need 24/7. This way, they can find what they require faster.
Supercharge Productivity
Because DAM software is a central system, all content collaborators can work more efficiently to produce the brand materials your business needs. They can do it quickly using the correct media files.
When assets are ready to be reviewed and distributed, they are easily shared. There's no need to switch between systems or transfer files while risking unauthorized access. No matter their location, the team, along with necessary stakeholders, can work in unison from across the globe.
Better Brand Management
DAM software promotes brand consistency and quality. Your business partners can produce content and work that meets your design standards with the digital assets they need at their fingertips. This ensures a consistent customer and online experience where your brand is recognizable and trustworthy.
Gauge Asset ROI and Insights
With access to reporting features, you can gather, manage, and interpret asset data. Having this data readily available offers valuable insights into how best to maximize the use of your assets and files. This data also provides information on how your assets are being used, which are most popular, and which need to be updated.
Speed Up Time-to-market
DAM software allows you to cut down on the time it takes to create and publish content online. Stakeholders have near on instant access to files. They can see when media was last updated and search for the content they need. All in all, it's much quicker to launch campaigns with an organized system supporting your team.
Differentiating Between Various Solutions
There are different content management solutions available. Understanding their fundamental differences is essential to deciding which option would work best for your business.
Here are a couple of solutions that sometimes get incorrectly mistaken for the other:
DAM
DAM systems are a kind of ECM solution. However, unlike ECM solutions, DAM is a platform that offers easy management, distribution, and organization of digital assets. DAM software extends to external stakeholders and has a wider range of users than other ECM solutions.
CMS
A CMS is another type of ECM solution, but unlike DAM, its purpose is to display published content on your company website. At its core, a CMS is a web content manager. But it's not a storage or collaboration platform for working on your media files.
Conclusion
Having effective DAM software is essential for helping your business keep up with the ever-changing technological and online landscape. Lucky for you, Razuna offers one of the best DAM software systems around.
Why not check out Razuna's affordable software and boost your business the right way?