Around 77% of all consumers prefer buying brands they follow on social media.
This emphasizes the underlying value that branding and brand management have within the economy. Branding can help differentiate and elevate your product in the market. Brand management is responsible for building, maintaining, and growing brands so that companies can leverage this value in the market.
The critical question is, what does a brand manager do? Brand managers are responsible for daily tasks that ultimately manage and promote a brand. This makes them one of the key managers within a company's marketing department.
Thinking about becoming a brand manager? Read on for everything you need to know about a brand managers, what they do, and how to become one!
What Is a Branding Manager?
A brand manager is a marketing professional with the skills and experience needed to manage a brand. This can be for a single product or an entire company. These marketing professionals have a complicated, high-pressure role as they create and maintain brand value for the business.
Branding managers are responsible for many tasks within the marketing department. These tasks range from creating brand strategies to creating promotional content, managing the marketing budget, communicating with stakeholders, and even using consumer data to optimize marketing campaigns.
What Is Brand Management?
Brand management is supervising and maintaining a brand within the market. Most businesses launch with a brand from day one. It's the job of the brand manager to step in and manage the brand so that it can retain and grow in value.
The modern marketing environment evolves incredibly quickly. This has made brand management even more essential, as brand managers must stay updated with the latest trends. This information can help guide the brand to remain relevant in the market.
The Importance of Brand Management
Brands can add real value to businesses around the world. This concept has been around for centuries as companies invested in newspapers, radio, and television adverts. However, the modern market has evolved to include the internet and social media.
This has created new and innovative ways for brands to communicate with customers. While this is great for businesses to build brands, managing them effectively is also essential. The internet is a volatile space that evolves by the second.
Brands must stay updated with the latest trends to remain relevant. The evolution of brands is essential to help maintain brand value for the business.
Brand managers are tasked with creating new and innovative brand strategies to help promote the brand and raise awareness for new products. These tasks directly focus on maintaining the value of the brand.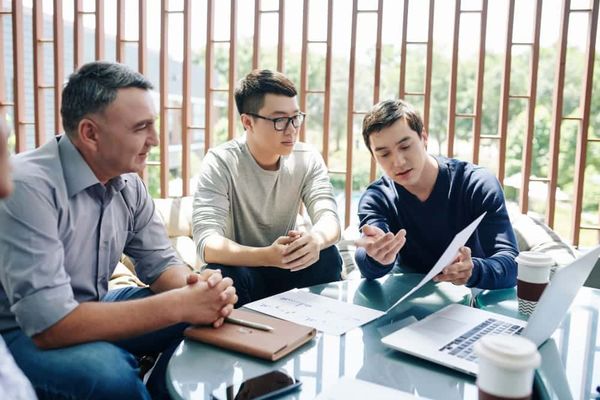 What Does a Brand Manager Do?
A brand manager is responsible for a brand's creation, maintenance, and growth. This can be for a single product or an entire business. As mentioned above, branding can add real value to your business and elevate your products above competitors in the market.
The brand manager's role is to create and maintain the value of your brand. In this way, the brand is valued as an asset within the business. Brand managers are the custodian of that asset and aim to grow the asset to bring more value to the business.
In practical terms, a brand manager is tasked with developing brand strategies, implementing marketing initiatives, and analyzing customer data to optimize marketing campaigns. Having a brand manager ensures that your entire marketing department is working in harmony toward the marketing-related goals of the company.
Brand Manager Working Environment
Brand managers often work in high-pressure environments. This is because they are tasked with creating and managing complex brand strategies for the business. Most brand managers work in an office and complete their work through the computer.
This is because technology has become an integral part of the brand management process. Everything can be done remotely through the internet, from creating to storing and collaborating on-brand assets. This is also why some brand managers take the opportunity to work remotely from coffee shops, remote offices, or even from home.
Traditional brand managers tend to work in an office setting close to the marketing team they manage. If a specific brand manager is responsible for a handful of marketing professionals, they all work nearby. This helps with communication and collaboration in the office.
Brand managers tend to collaborate and network with other brand managers and departments. This is why many managers have offices to take calls and attend virtual meetings with some privacy. However, most marketing offices also have conference rooms and collaboration spaces for group meetings and discussions.
The Responsibility of Brand Managers
Brand managers have a ton of responsibility in the modern business environment. As mentioned above, these professionals are responsible for creating, maintaining, and growing a brand. Here's a quick look at the responsibility of a brand manager.
1. Create a Brand Strategy
The primary role of a brand manager is to create a brand strategy for the company. This can be a dedicated strategy for a specific product, service, or company. If you were to think of a company like Coca-Cola, a brand manager could be responsible for launching a new product or an entire company with all of its beverages.
These brand strategies aim to build and grow brand value for the business. As mentioned above, brand value directly impacts a company's sales, allowing you to use the value of the brand to grow the underlying business.
2. Communicate with Stakeholders
Brand managers are responsible for managing marketing professionals. However, they are also answerable to higher management and other departments. Brand managers often meet with senior management and communicate directly with all stakeholders.
This is essential to ensure everyone is on the same page as the brand strategy unfolds. Everything should be aligned perfectly with the brand, from product design to packaging, labeling, and promotional content.
3. Assist Product Development
Branding isn't just about the social media content you publish about your product, and it's also part of the product itself. The bottle and label are brandings if you think about a can of Coca-Cola. This is why brand management needs to help craft products that align with the company and the brand they want to build.
4. Optimize Marketing Strategies
You rarely get your entire marketing campaign right from the start. This is why the branding manager's job is to analyze initial data and optimize the strategy in real time. Using consumer data is the best way to see what works and doesn't.
This data can then be used to make marketing decisions for the business. This can mean switching platforms or investing more in certain aspects of the campaign that seems to be doing well.
5. Create Promotional Materials
Promotional materials have evolved over the last decade. While we may have thought about posters and newspaper ads in the past, the modern marketing environment includes social media posts, blog articles, video content, and interactive websites.
Branding managers are responsible for creating content to help build and promote the brand. These managers don't have to make the images and posts themselves but are tasked with managing the marketing team. This way, branding managers act as quality control to ensure everything is up to standard before publishing.
6. Analyze Competing Brands
Brand managers are there to help guide a business toward its marketing-related goals. This process includes analyzing competing brands to see what they're doing and how effective it is. In this way, brand managers can see what works to help inspire the direction they wish to take.
This information is also necessary to ensure that your brand is not copying another brand. Creating a unique strategy to help set your brand apart from the rest is essential. In this way, you can take inspiration from others but implement it in a way that's unique to your brand.
7. Manage the Marketing Budget
Budgeting and financial management are not always associated with brand management. However, managing the marketing budget is directly under the brand manager's domain. This is because they need to use the marketing budget to craft a marketing strategy for the business.
There's no point in developing an intensive marketing campaign that the business can't afford. In this way, the branding manager needs to consider the goals and the budget to create the most effective campaign possible.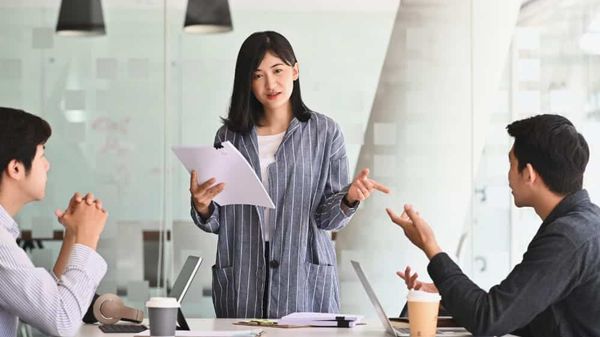 Why Are Brand Managers Important?
Brand managers are tasked with creating marketing strategies and executing them successfully. However, things don't always go to plan. This is why having an experienced brand manager is so important to lead the company through these challenging times.
When things don't go to plan, snap decisions are often made to redirect the initiative. These decisions require a cool head and excellent problem-solving skills. Brand managers are expected to gather and analyze data to help make effective decisions for the company.
Brand managers also act as quality control. This means that they are ultimately responsible for all the marketing content that gets published on behalf of the company. If anything is not up to standard, the buck ultimately stops with them.
In this way, brand managers are expected to lead the marketing team from both a creative and managerial perspective.
How To Become a Brand Manager
Are you thinking of becoming a brand manager? Brand managers have both academic and practical experience within the marketing industry. This is what enables them to manage and grow brands around the world.
There are also essential skills that branding managers are expected to have. This is because they are also professionals tasked to lead teams. Here's a quick look at what you need to become a brand manager today.
1. An Undergraduate Degree
The first step many marketing professionals take is completing an undergraduate degree. Taking modules and classes focusing on marketing and business is vital when studying for your undergraduate degree. The business aspect can enhance your understanding of the market, allowing you to become a more well-rounded marketing professional.
While completing your marketing degree, you can further your knowledge through internships. Practical internships are a great way to learn from companies and marketing teams in the real world. This real-world experience is often more eye-opening for marketing students as they can see how the theory they learn applies to marketing campaigns.
2. Market Experience
Once you have completed your undergraduate degree, your next step is gathering as much experience as possible. Experience is often the best teacher as it allows you to take what you have learned and apply it in real-life situations. Most marketing professionals start their careers at an apprentice or junior level.
During this time, most marketing professionals leverage their skills to help elevate a brand at the grassroots level. This can range from creating exciting content for a brand's press releases to creating posters and drafting social media posts.
While this may seem simple, there's more to it than meets the eye. This is because marketing professionals will use complex marketing strategies to create content for the brand. The content helps maintain the brand's social media presence and website.
This phase of your career is all about learning. Organizational learning includes mastering the programs, platforms, and software marketing professionals use daily. This can range from photo editing software like Photoshop to communication and data platforms like digital asset management systems.
3. Additional Certifications
The most impactful way to further your career in the marketing environment is with additional certifications. These certifications can add to your resume to help set you apart within the job market. Most marketing professionals seek out management-focused certifications to help them progress within the company they work for.
Management programs are incredibly helpful as higher roles need more management skills. As a junior marketing professional, you will need marketing skills. However, branding managers need marketing and management skills to manage other marketing professionals effectively.
Certifications in management, business management, and project management are all helpful and can add depth to your resume. These come in handy if you ever plan on leaping up to management or executive management one day.
4. Further Education
Furthering your education is the best way to showcase your knowledge within the job market. Many marketing professionals decide to further their education with a master's degree in marketing or business. A popular postgraduate degree that many people opt for is the MBA.
An MBA is a master's degree in business and is often considered the ultimate degree for managers. This degree covers management basics but teaches vital project management, team management, and finance skills. In this way, an MBA can transform your resume from being a marketing professional to a candidate for executive roles.
Strategy is also an important part of postgraduate degrees. This is essential for branding managers as they are responsible for crafting and managing brand strategies on behalf of the company. Postgraduate knowledge can help you make better, educated, data-driven decisions for your company.
Essential Skills Brand Managers Should Have
As mentioned above, branding managers need marketing and management skills to do their job effectively. The management portion of the job is often more important than the marketing skills, as you're tasked with managing teams of marketing professionals. Here's a quick look at the essential skills brand managers should have.
1. Communication
Communication skills are essential if you're the brand manager for a small business or a large multinational corporation. This is because brand managers bridge the rest of the company and the marketing department.
In this way, the brand manager must understand the company's goals, develop a strategy to achieve those goals, and communicate the path forward to the team. This is a massive responsibility and requires constant communication across all departments.
The role of the branding manager also includes some financial management. The brand manager must decide where to invest the marketing budget. The inter-departmental communication further emphasizes the need for good communication skills.
2. Creativity
Branding managers are tasked with leading the entire branding team. They assume the team's responsibility and guide everyone in the right direction. This role requires excellent people skills but also an element of creativity.
Branding managers use the company's goals to create marketing strategies for the branding team. This process requires a high level of creativity, as unique strategies are always the most effective. Copying what other companies do won't help make your product or service stand out from the rest of the competition.
3. Multitasking
As mentioned above, there are a few roles that branding managers play within an organization. They are responsible for creating innovative marketing strategies, but they are also tasked with managing teams and collaborating with other departments.
This is why it's so important for branding managers to have excellent multitasking skills. Being able to manage multiple projects while also collaborating with other departments is a massive undertaking. Good multitasking skills will help you stay on top of everything to meet deadlines and achieve your goals.
4. Data Analysis
The modern marketing environment is all about consumer data. This is because the modern business environment relies heavily on digital marketing to reach customers worldwide. The internet and social media platforms have enabled companies to build international brands with just a few clicks.
The best part about these digital platforms is that consumer data is readily available. This way, you can see who's viewing your brand, how long they stuck around, and what they ended up buying. This data can help you craft the perfect brand for your target audience.
When you launch a product, many businesses know their target audience. However, the market may act differently. The consumer data will let you know who's interested in your product so that you can make the necessary adjustments.
This means you can adjust your messaging, marketing, and branding to make your product even more effective. Understanding how to analyze and interpret this data can help brand managers make better strategic decisions for the business.
5. Finance
While many people may not think branding managers need finance skills, managing finances and budgets is part of the job description. Most branding managers will have a set marketing budget that they need to work around. In this way, the budget forms an integral part of the marketing strategy.
The branding manager can't develop a marketing campaign that the business can't afford. This is why they should understand how to budget and manage their finances to be as effective as possible.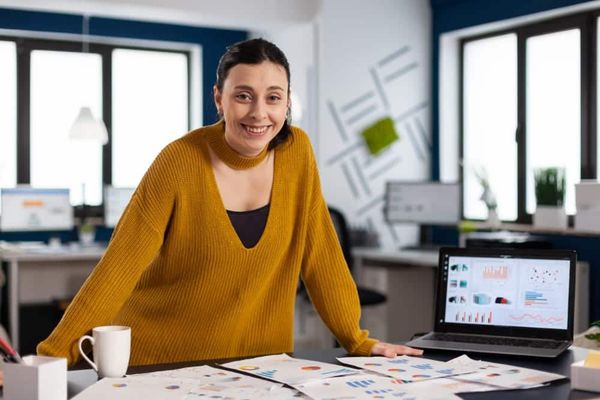 What Tools Can Brand Managers Use?
Brand managers can leverage the latest tools to help manage brands effectively. These tools can help streamline the workflow while allowing the entire branding team to collaborate on projects. Technology has evolved the entire marketing environment, allowing branding managers to use modern tools to create incredibly valuable campaigns.
Interested in learning more about these modern marketing tools? Here's a quick look at the most popular tools that brand managers can use today.
1. Communication Platforms
Communication is vital in any business. In the modern business environment, communication platforms allow team members to communicate and collaborate more effectively. Innovative applications and platforms like Skype, MS Teams, and Slack provide tools you can use to improve productivity from a grassroots level.
As a branding manager, you must design, share, and collaborate on documents and marketing assets. Regardless of the kind of content you're working on, it's essential to have the right tools to quickly save, store, organize, and share files quickly.
Modern communication platforms have these features built-in so that you can quickly drag and drop files to team members. Cloud-based solutions take this a step further and allow you to communicate and collaborate with people worldwide. This also means you can still communicate with your team on your computer, laptop, tablet, or smartphone.
2. Data Gathering and Management Solutions
The modern marketing environment is all about consumer data. While respecting the privacy of your customers, using consumer data can help you build better brands and businesses. This is because you can shape your marketing initiatives and structure your product lines according to people's wants.
Simple audience and follower data can help brand managers allocate marketing resources more effectively. This is particularly useful within the context of ad spend. If you know that a majority of your customers prefer Instagram to Facebook, you can use the data to justify additional ad spend on Instagram.
While these principles are valid for all aspects of the business, having data-gathering solutions can help you make better marketing decisions. There are platforms available that allow you to access and analyze this data in real time.
In this way, you can see the success of any marketing campaign in real time! The benefit of this is that you can use real-time data to pivot the campaign to be as successful as possible. This helps save you both time and money, increasing your effectiveness in the process.
3. Digital Asset Management Platforms
You must guide and approve thousands of brand assets as a brand manager. From images to content, videos, and logos, having an asset management platform can take the burden off your shoulders. Digital asset management platforms are designed to do just that, as they can help you store and organize all your brand assets.
Modern digital asset management platforms leverage the latest technology to host your data in the cloud. This means you can access your brand assets from anywhere in the world on any device! Whether you need to approve something in the office or on the train ride home, you'll be able to get it done.
While some digital asset management platforms offer a few unique features, the DAM from Razuna manages to package everything you need in a single platform. This platform lets you build a digital library for your brand assets while also letting you organize, manage, share, and collaborate with others in the cloud.
The platform also has built-in editing features to directly crop and size your brand assets. This saves you tons of time as you won't have to download, edit, and re-upload brand assets. The power of Razuna is in its simplicity and efficiency.
Having all your brand assets within arm's reach can come in handy in the modern environment. This is because you'll have everything you need to quickly make a social media post to capitalize on current trends. This saves you time and makes your marketing team more efficient.
How To Become a Better Brand Manager
Brand managers hold tons of responsibility within a company. These responsibilities surround the marketing and branding of products, services, and the company. This places a significant emphasis on branding managers to understand the market practically and statistically.
A practical understanding of the market relates to how you want to position your brand within the market. However, the statistical component uses consumer data to make better-informed decisions. This data can even help you guide the brand within the market to reach your target audience more effectively.
You may want to build a significant social media presence to brand your services to a target demographic. However, the stats can guide you toward the right social media platform for your target audience. Younger audiences prefer platforms like Instagram and TikTok, while more mature audiences will stick with Facebook, Twitter, and LinkedIn.
It's also important to understand that the marketing environment is shifting daily. New trends can pop up from nowhere, so keeping a finger on the pulse is essential. This includes learning about the market and learning about new technologies as they come out.
Learning about the latest data, tools, and platforms will allow you to stay ahead of the curve. It allows you to evolve your brand to remain relevant as the market shifts. The last thing you want is to be left behind by the competition.
What Does a Branding Manager Do?
If you've ever asked yourself, what does a brand manager do? I'm sure you have a much better idea of their responsibilities now. Brand managers manage and maintain a company's brand, allowing the entire business to thrive.
As mentioned above, brand managers have an incredibly important role within the business. This is why using the latest technology to streamline the workflow is vital. Digital asset management platforms like Razuna makes managing, collaborating, and sharing your brand assets simple and easy.
Create a free account to try it out for yourself!