Did you know that there are over 12.4 trillion photos floating around in the world? That is a crazy number! It is hard to even imagine what this would look like sitting in front of you.
It gets better, though. With over 1 trillion photos taken every single year, that number is only growing - and quickly at that. The total number of photos grows by over 10% every single year. Imagine in 5 years how many photos will be out there!
With that said, imagine trying to sort through all of those photos. How would you even begin? Even if you just have 12,000 photos, how would you begin sorting?
Luckily, with image tagging software, there is a way to completely streamline the organization and search for photos. Instead of spending days on end trying to find one photo, you can use photo tags to search for that one specific photo.
Sounds pretty cool, right!? But how does that work, and what is it?
If you want to make your life much easier, keep reading to learn more about tagging images and how photo tag software can help you!
What Is Image Tagging Software?
Before we can dive into the nitty gritty details about image tagging and photo tagging, we need to dive into what image tagging software really is first!
Basically, image tagging software is a type of software that helps with photo organizing. This can help automate the tagging process by adding various tags to the different image files that you upload.
So how does the software do this?
The power of artificial intelligence helps with this. AI can recognize faces and objects.
Once it recognizes the objects or people, it can create tags for the photo. Based on these tags, it then organizes the photos for you.
If you have an iPhone, you may have noticed in your photos, they are organized based on people and location. This is a type of image tagging software that is used.
To take it a step further, some image-tagging software programs can actually look deeper and find things like colors or emotions to tag the photo. Because of this, you can easily search for a photo when you want to based on the various tags created for you.
For instance, if you upload a picture of a sunset with the ocean in the background, the software may label a few different tags such as:
When you want to find this picture, you can simply search for one of these terms, and it will come up.
It is important to note that you do not fully have to rely on AI either. You can go in and tag the photos yourself and how you want. Artificial intelligence is just one way to make the photo tagging process a bit easier for you.
Why This Matters
This sounds cool, right? But as cool as it sounds, you may be wondering why this type of tagging software even matters. You could go through and tag each individual photo file how you want.
However, image tagging software is a way to streamline the process. It makes your life a lot easier and allows you to focus on other tasks. Instead of focusing on tagging, you can start editing photos or sending them to the correct recipient. This can streamline your entire workflow.
If you are working with a team and the entire team has access to the different files and images in the library, this can also help the team work faster and be more productive.
Or, maybe your team is working with various clients, and you need to find one client's images. Image tagging software can streamline the process and make it easier to find.
Not only does the image tagging software make finding the photo easier, but it saves time for the entire team or someone on the team from tagging each photo for organizational purposes. Worse yet, if the team gets too busy and doesn't tag the photos, this can be a nightmare waiting down the road. If you were in a hurry to find a photo, you wouldn't be able to!
Imagine needing to sort through 5,000 photos to find just one photo. You don't have any tags or any way to search for the right one. You will still be looking for that exact photo hours later...
And this is why image tagging software is vital.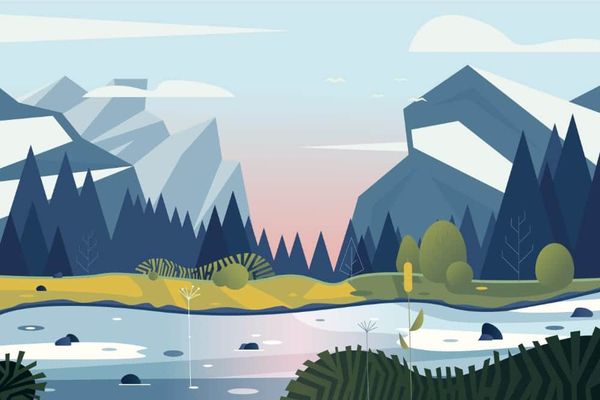 Benefits of Photo Tag Software
Although we mentioned a few benefits of photo tag software above, there are so many other benefits that you or your company will love when using a software program. Here are a few of the top benefits.
Save Time on Administrative Tasks
When you start using photo tag software that incorporates artificial intelligence, you will save a ton of time. This technology searches for keywords and other tags relevant to the image. It will then add these tags every single time you import photos into the software.
Not only will it save you time, but it also means that the images are more accurately tagged.
Once images are uploaded and tagged, anyone on the team that has access to the platform can search or update the tags as they need. The artificial intelligence part of the program will continue to learn with you based on how you are tagging and what you are fixing.
Stay Organized
Another benefit of using image tagging software is that you will stay more organized. If you are uploading images to your computer, there are so many folders that the photos might go to.
They may go to the photo folder. Or, they may go into your documents. It can take hours trying to just find where your photos go on your computer. Not only that, but it is an extremely unorganized way to keep photos and files.
Streamline Management
Image tagging software allows you to streamline the management process. Instead of doing extra work, you were letting the program work for you. Not only that, but you know that everything is going to be in one place. This reduces the risk that you will miss place items and lose productive time.
You can stop worrying about small and menial tasks and start to work on higher ROI tasks in your business!
How to Use Image Tagging Software
When it comes to photo tagging software, there can be a lot of ins and outs to get used to. On top of that, the tagging process is going to differ depending on the type of software that you use. This is when more intense tagging software programs will allow you to tag based on emotions or colors, while other software may only allow you to name based on objects.
If you are using a more sophisticated platform, you may be able to add tags such as "yellow" or "sad." On the other hand, you could add "color blue" or "excitement."
When you need to look up these images, you can simply type in this tag name to find them.
If you are working for different clients, you can simply use their names to tag the photos. A lot of artificial intelligence within the program will already recognize their faces and automatically tag them for you.
Tips for Using Image Tagging Software
If you choose to use photo tagging software, there are a few tips that you should follow. Following these tips, it will streamline the process. It will also allow you to use it in a more efficient way.
Tip 1: Have a Plan for Use of the Software
Getting the software to use is one thing. But having a plan for use is even more beneficial because you know how it will benefit you.
The first thing you need to do when planning is to determine why you are using it. Why did you decide to get the software for your organization?
For instance, instead of tagging every single Photo in the library, you may want to consider which images are the most important. You can determine those, and then you can tag them. This will save you time to start.
Additionally, you may realize that you do not want to go backward. Instead, you can start the tagging process only for new images. This can streamline using the platform as well.
Or, on the other hand, you can select a group of photos that you will want to use again and again. You can tag that group of photos so that you have it for later reference.
The idea of using image tagging software is to make your life easier. At the start, you do not want to spend more time doing something that will not benefit you. Therefore, focus on what is most important.
Tip 2: Develop a Taxonomy With Your Team
As part of the development of a plan, you need to develop a taxonomy. This is important to create rules around how you tag photos.
Imagine not having rules. Your entire team comes up with different terms and tags for various photos. When it comes time to search for the photos, nothing comes up because everyone is searching for something different.
If this happens, you are in the same boat that you were in before getting the software. This is why it is crucial to develop a file tagging taxonomy.
To reduce the clutter, you should have a meeting with your team. In the meeting, come up with the top 10 to 20 tags that you want to use for various photos.
You may need to separate this based on niche or campaign if you feel that 20 is not enough. But either way, discussing this needs to happen to be on the same page and prevent a mess.
Additionally, at the meeting, you should go over the image tagging software to see if there is a way to create tags and a framework already created for you. Many software programs already have this in place.
Tip 3: Get the Entire Team Involved
If you are an individual photographer, you obviously will not be able to get the entire team involved. You are going to have to go through and tagged photos on your own. However, the photo tagging software can help you streamline this process to make it quicker. And just remember, the more you get organized now, the easier your life will be down the road!
However, if you are part of a company that has a team, you should get everyone involved. Having one person take on the task of tagging thousands of images can take days and even weeks. Not to mention, their time is taken away from every other task as well.
This is why getting the entire team involved will speed up the process. After having a meeting about it, everyone should be on the same page and tagging the same way. However, you will need to determine who is tagging which photos, otherwise, people will start to overlap and spend more time doing it than they should.
For an easy way to divvy up the project, have each team member take a specific month. This way, no one will overlap.
Tip 4: Rely on Artificial Intelligence
The more you begin to tag your photos, the more artificial intelligence will start to help you. If you are constantly tagging a photo of the same person, the program will start to recognize who this person is. It will start to tag the photo on its own.
Utilizing artificial intelligence can save you a lot of time. However, you will still want to double-check if the AI is tagging correctly. This is especially true when you first use the program.
Improve How You Use the Software
If you want to improve how to use the software from the get-go, there are a few things to bear in mind. Here's what you will want to do as soon as you start uploading.
The first thing that you want to do is import all of your assets into the image tagging software. The software will hold these as long as you have them so that it is all in one place. By inputting all of these into one software, you are able to take more bulk actions as well.
You may want to only tag one photo at a time, or you may choose 100 images that all need the same type of tags. After the artificial intelligence kicks in and creates the image tags, you can change more than one at once. You can edit tags in bulk.
Depending on the software, you can also resize images and change the file formats to multiple files at once.
Start Creating Rules
Another amazing part of photo tagging software is that you can create rules for the different tags. This means that you can do more than just create the tags; you can tell the program where to put the photos with those tags.
For instance, you may want to create a folder for specific photos and tags. This can cut down the amount of time that it takes you to search for a photo. Not only that, but if you just want to search for a general photo under that specific tag, it will give you all of the options within the folder.
From there, you can choose which one you want to use out of all of the options!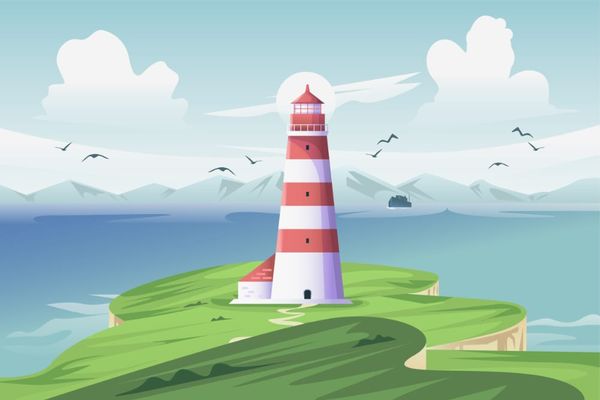 When Tagging Images Is Beneficial
So when should you use the photo tagging software? Is it for everyone or is it only for businesses? Here are a few common uses when tagging image software comes in handy.
Social Media
If you're working for an organization and on the marketing team, you may want to push for imaging tagging software. This way, you can label your pictures "social media" to know exactly where they're supposed to be used. When you need to post a photo, you can simply search for this.
The photo will pop up, and you can post it from there. This will save you time and energy trying to search for a specific photo because you are already ready with the tags.
Marketing
Similar to social media, you may need to have image tags and software for photo tagging when it comes to marketing campaigns. As a company, whether you are a marketing company or a company in general that just wants to market, there are going to be a lot of moving parts.
By using image tags, you can keep all of your assets straight for a specific campaign. If you have three campaigns going at one time, photo tagging will help you determine which one is used for which.
Based on these tags, it can also streamline the process when it comes time to analyze the campaign's performance.
Editorial Work
If you work in the writing industry and have a lot of pictures for different articles that you are writing, photo tagging is definitely necessary. They can identify who or what is in the photo and tag based on that. Then when you need a photo for an article, you can simply search for a base by name. Then you can use it!
Photography
If you are in the world of photography, you definitely need to be using image tagging software.
Whether you are a photographer for clients, headshots, nature, or a company itself, it will come in handy. You can tag your photo to be able to find it later. This is beneficial for the entire process for a photographer.
This will keep everything nice and organized. When you need to edit a photo, you can simply search for it based on its name and tag. Additionally, every single photo with that name or tag will also pop up. This keeps everything in one place for ease of access.
Influencer
In addition to photography, influencers may also benefit from using photo tagging software. Since influencers are posting pictures of various items or taking photos for different brands, tagging can come in handy.
If you need to send 20 photos to a brand but do not have them tagged, this can take a long time. To save you time, the tagging will find all of the brand photos that you can simply then upload into an email.
The Ins and Outs of Image Tagging Software
Before you read this article, you may not have had any idea of what image tagging software was. Now that you have read it, you understand it, know how to use it, have amazing tips, and are ready to get started using it!
With so many benefits to using image tagging software, there is no reason to pass up the opportunity. If you are a small business looking to streamline the workflow process, you have just found the perfect way.
Razuna is one of the best digital asset management platforms out there to help with media and photo tagging. We have helped over 5,000 clients organize, share, and collaborate with team members because of our platform. So much time and energy have been saved for people across the world with this platform.
With features such as a secure media library, fast search capabilities, client workspaces, custom labels, and more, you may want to check out Razuna for yourself. If you are ready to try it out, you can schedule a demo today!