As a photographer, you know that your work is your livelihood. Whether you're shooting portraits, landscapes, or events, your images are valuable assets that need to be organized, stored, and shared with clients and collaborators. But with so many digital files to manage, it can be overwhelming to keep track of everything. That's why digital asset management (DAM) is essential for any photographer who wants to streamline their workflow, protect their work, and maximize their profitability.
In this ultimate guide to digital asset management, we'll cover everything you need to know about DAM, from the basics of file organization to the best DAM software and tools available. You'll learn how to create a system that works for you, how to protect your files from loss or theft, and how to optimize your workflow so you can spend more time behind the camera and less time managing your digital assets. Whether you're a professional photographer or an amateur enthusiast, this guide will help you take control of your digital files and elevate your photography game.
Benefits of Digital Asset Management Software for Photographers
Digital Asset Management (DAM) is a process of organizing, storing, and retrieving digital files with ease. It is a system that can help photographers streamline their workflow and save time when managing their digital assets. By using DAM, photographers can enjoy several benefits. With DAM, users can easily upload, store, search, share, protect, and track digital assets such as images, videos, audio files, and documents.
One of the significant benefits of using DAM is easy access to digital assets. A well-organized DAM system can help photographers find the files they need quickly. With a few clicks, photographers can retrieve their files and get back to work.
DAM can also help photographers collaborate with clients and other photographers. By sharing files through the DAM system, photographers can get feedback on their work and make necessary changes quickly.
This saves time when editing photos or creating portfolio galleries. Additionally, it provides an extra layer of protection against potential data loss from accidental deletion or damage from viruses and malware.
Time Saving
Utilizing cloud-based DAM software is a great way for photographers to save time and easily manage their work. This allows them to quickly back up their imagery or pass along projects without having to go through multiple steps or worse, wait hours for a service provider to do the work for them.
Not only does it save time, but it also provides an added layer of security that hard drives don't always have.
Storage
With cloud-based storage solutions, photos can be quickly and securely backed up in one place. Having a physical backup system in place provides an extra layer of protection that acts as an insurance policy against any unwanted data loss.
Photographers can rest assured knowing that their images are safe no matter what happens.
Security
Data Access Management (DAM) software provides an important layer of security by adding an extra level of secure access that makes it much harder for hackers and other individuals with malicious intent to breach systems and get access to stored information.
As cyber threats become more sophisticated, DAM solutions can provide a vital line of defense, preventing unauthorized users from accessing confidential data and allowing companies to remain safe in the ever-evolving digital landscape.
Collaboration
Collaboration within teams can be difficult to manage, but fortunately, options are available to make it easier. With features like shared file systems, video conferences, and instant messaging services, your team can collaborate on projects with ease and convenience.
You don't have to worry about who has the most updated information--it's all at everyone's fingertips!
These are just some reasons why digital asset management software is a must-have for photographers today. With its robust features, it can help photographers keep their photos organized, protected, and readily available.
Challenges of managing digital assets
While digital asset management can be a game-changer for photographers, it also comes with its set of challenges. Some of the significant challenges that photographers face when managing their digital assets include:
File organization
The sheer number of digital files that photographers generate can make it challenging to keep them organized. Without a proper system of file organization, photographers can spend hours searching for files.
Data loss
Digital files are susceptible to data loss due to hardware failure or theft. Losing digital files can be devastating for photographers, especially if they are their primary source of income.
Security
Digital files can be vulnerable to unauthorized access or theft. Photographers need to take measures to ensure that their digital files are secure from hackers and other cyber threats.
Organizing your digital assets
Organizing your digital assets is crucial for photographers who want to find their files quickly and efficiently. The following are some tips for organizing your digital assets:
Use descriptive filenames
Use descriptive filenames that provide context about the image. Avoid using generic names such as "IMG_001."
Implement a consistent folder structure
Implement a consistent folder structure that makes it easy to find your files. Use a structure that makes sense to you and stick to it.
Use Metadata
Use metadata to provide additional information about your files. Include details such as the camera settings and location.
Technologies such as automated photo tagging can offer huge benefits. By automatically tagging each photo with keywords based on the content of the photo, it makes searching through an enormous collection of photos much easier because it can group related photos in a fraction of the time it would take to do manually.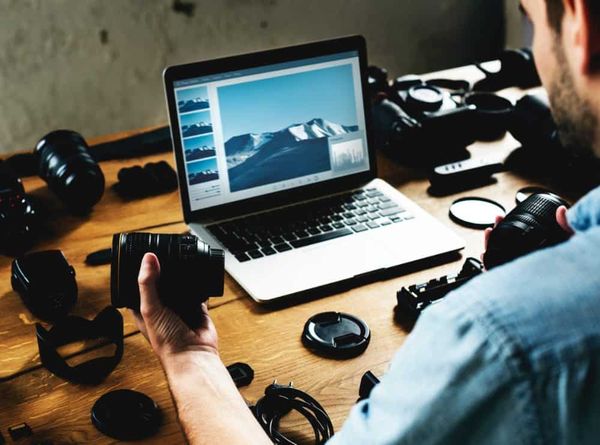 Choosing the right DAM software
Choosing the right DAM software is crucial for photographers who want to streamline their workflow and protect their digital assets. Some of the factors to consider when choosing DAM software include:
DAM software comes with various features such as file organization, metadata management, and collaboration tools. Photographers should choose software that has the features they need.
The user interface of the DAM software should be intuitive and easy to use. Photographers should choose software with a user-friendly interface to avoid wasting time learning how to use it.
DAM software comes at different price points, and photographers should choose software that fits their budget. It's essential to consider the cost of the software in the long run, including any recurring fees.
Top Digital Asset Management Software for Photographers
Now that you know what digital asset management software can do for photographers, here are the top programs you should consider. They include:
Adobe Lightroom Classic
Regarding digital asset management, Adobe Lightroom Classic is among the most popular programs. It helps organize photos quickly and easily with its intuitive user interface. The program also offers powerful editing tools to adjust your images as needed.
Apple Photos
Apple Photos is a great choice for Mac users who need a simple yet effective DAM solution. This software makes it easy to store and organize all your photos in one place. Plus, it includes basic editing capabilities, so you can make quick changes without having to open another program.
Phase One Capture One Pro
From retouching to color grading, Capture One Pro gives photographers all the necessary tools to ensure their images are brought to life. This professional-grade software is easy to use and can fine-tune your images until they look perfect.
Capture One Pro has a range of powerful film emulation and creative styles and provides all the toolsets needed for accurate and automated color correction.
All in all, Capture One Pro is one of the best programs available for those looking to take their photography skills to a new level.
Google Photos
Google Photos provides users with an efficient and time-saving way to store and manage photos. One of the most notable features is its AI technology which allows you to quickly search and find exactly what you need in a matter of seconds.
No longer will you have to spend hours going through albums, as this platform can do the work for you in the blink of an eye.
Pixpa
With Pixpa, photographers can craft an immersive online experience that showcases their work with interactive tools and engaging galleries. As a one-stop shop, photographers can manage their website and digital assets, store sales, and be confident that client data is always secure.
And best of all, it's done with a few clicks – no coding required. Pixpa makes professional web design achievable for everyone.
Pixellu SmartAlbums
Pixellu SmartAlbums has taken photography album design to the next level. Not only does it provide advanced organization functions and make creating projects incredibly simple, but it also helps photographers save precious time.
Through its simple drag-and-drop feature, photographers can quickly get an album ready for printing instead of spending countless hours manually organizing their photographs.
Pixellu SmartAlbums sets itself apart from other software options with its intuitive design, allowing users to craft visually stunning albums in a fraction of the time usually required.
DigiKam
Photo editing can be daunting, especially when you don't own the proper software. Thankfully, DigiKam is one of the greatest open-source solutions to make organizing and to edit your photos easier.
With powerful tagging options, helpful batch processing tools, and essential editing functions such as cropping and adjusting brightness and contrast, this program makes it easy for anyone to handle digital images without breaking the bank.
ACDSee Photo Studio Ultimate
ACDSee Photo Studio Ultimate is the ultimate photographer's toolbox for managing and editing photos. With a comprehensive set of features, photographers have complete control over their photo libraries to ensure organized storage and editing.
From powerful editing tools to digital asset management (DAM) components like asset libraries, metadata searching, sorting options, and more, photographers can easily manage their entire photo catalog with ACDSee Photo Studio Ultimate.
With support for all common graphic formats, it's an indispensable resource for any photographer looking to manage their work better and create stunning images.
DxO OpticsPro
For photographers looking for the highest quality image manipulation and storage options, DxO OpticsPro provides a complete toolset. Its features include intelligent corrections for common image flaws– distortion, noise, lighting, etc.– as well as Digital Asset Management (DAM) capabilities.
This enables efficient management of photos and makes sorting through your library easier than ever. From quick edits to advanced post-processing effects or cataloging an extensive photo collection - DxO OpticsPro is the ideal choice for professionals around the globe.
FotoWare
FotoWare is an excellent solution for managing and sharing digital assets. The integrated search feature offers lightning-fast results, meaning images can easily be found.
Meanwhile, the collaboration tools make it easy to share with clients or allow multiple team members to work on a project together. With its seamless user experience and efficient organization of assets, FotoWare is an ideal choice for businesses that need an effective digital asset management system.
PhotoDeck
As a photography hobby enthusiast, PhotoDeck provides an invaluable service for the modern age. With their cloud-based image archive, you can access your photos from any device - laptops, tablets, smartphones - with no loss of quality or disruption to workflow.
On top of archiving and storage, this innovative software enables photographers to create an attractive portfolio to showcase their creative work to potential clients.
Make sure your photography stands out, take advantage of the power of PhotoDeck and see what it can do for your work.
Libris by Getty Images
Libris by Getty Images makes managing an extensive photography portfolio a cinch. Its automated workflow tools keep the editing process organized, while its collaboration capabilities make it easy for collaborators to share edits securely.
An impressive analytics suite provides insight into how people are interacting with content, and if more storage is needed, a variety of supporting products can easily be added on.
Whether you need an advanced DAM solution for yourself or a team, Libris by Getty Images has you covered.
Filecamp
If you're looking for a foolproof way to keep track of all your media assets, Filecamp is the perfect solution. With automatic workflows, adaptable interface styling, and user-friendly file-sharing options, it's made keeping up with the nuances of managing images and videos a breeze.
Plus, its broad feature suite makes it a great option for businesses of any size that need robust yet simple digital asset management. In short, Filecamp is an easy-to-use DAM that puts everyone in complete control of their digital media.
Bynder
Bynder is a digital asset management platform that makes it easy to organize, manage, and use visual content. It's a great choice for anyone who wants to make it easier to publish images and other digital assets on their website or social media pages.
Bynder has tools that let you choose different branding elements. You can also use Bynder to see how people engage with your visuals. Make sure to read our Bynder alternative overview.
Adobe Bridge
Adobe Bridge is a great asset for those working with digital media, offering an easy way to access all of your Adobe Creative Cloud assets, such as images from Photoshop and Lightroom. In addition, its editing tools enable users to fine-tune their work with precision and accuracy.
What's more, its collaboration capabilities make it easy for colleagues and clients to share their work in no time. Whether you're a professional photographer or a seasoned creative pro, Adobe Bridge is the perfect tool for keeping everything organized — and it's no wonder why it's become so popular!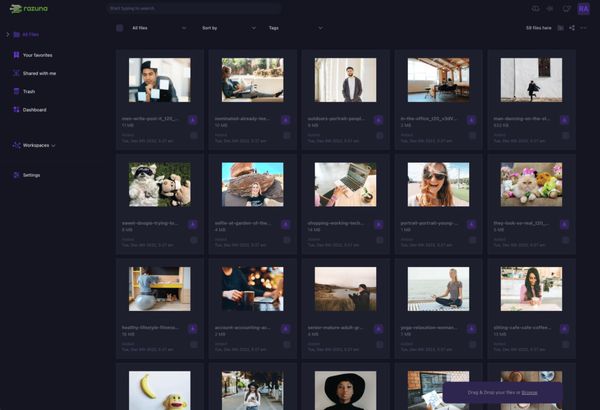 Razuna (Our Personal Favorite)
If you're looking for a Digital Asset Management solution with all the bells and whistles, Razuna is our favorite. The software makes organizing and managing your digital assets quick and effortless, leaving you more time to focus on running your business.
Whether you're an experienced photographer or just starting, Razuna provides simple yet powerful tools designed to make your workflow smoother.
Razuna has powerful features that can help you organize photos, add information, and keep track of your print jobs. This makes it easy for anyone to become a great photographer.
Benefits of Razuna
Now that you know about the different digital asset management software options for a professional photographer, let's go over some of the benefits of using Razuna. They include:
Access Your Assets From Anywhere With Cloud Storage
Aside from the obvious convenience of having your assets available from any device, cloud storage makes file sharing and usage tracking simpler than ever. You can give collaborators secure access to assets, and you can keep an eye on who is downloading what with no limitation on download or view volume.
So, if you need a secure and reliable way to store and access important documents, Razuna's cloud storage offers a great solution. Its maximum security protocols and easy asset tracking make it the perfect way to ensure that all of your important files are always within reach.
Organize Media Files With Ai-Powered Tools
Razuna allows users to turbocharge their media storage and organization. Set up sorting rules via artificial intelligence that enables effortless searching, so you can focus on what's important instead of sorting through your entire media library.
Instead of manually going through each item one by one, Razuna can help you quickly label and find what you need using AI-powered tools.
Additionally, you can use keyword tagging to assist in making finding content simpler while giving it a more formal structure that is easier to manage. With Razuna, organizing your images and videos has never been faster or easier!
Easily Collaborate With Clients
Gone are the days of wasting hours transferring large files via email or expensive software. Razuna has you covered with the ability to collaborate easily and quickly with clients. Share whatever you need in a flash, no matter its size.
And, when a comprehensive overview is needed, create custom galleries easily featuring multiple images, even from remote locations. All that's left is to combine it into one neat package!
Analytics Tracking
Razuna lets you easily see how people use your images and how popular they are. This information can help you understand your audience better and make changes to improve your business.
Visualizing the data points gives you even more clarity in finding out who's engaging with your work, when, where, and why. This level of understanding can empower marketers and analysts to craft creative strategies that speak directly to the interests of their customers.
Razuna's analytics tool can help businesses improve the customer experience. The tool tracks qualitative data, which can help businesses figure out what changes they need to make.
Secure Storage and Backups
Razuna's robust system for secure storage and backups makes it easy to keep your most important data safe without worrying about loss. By providing daily automated backups along with multiple layers of encryption, your data is guaranteed to stay secure.
Trying to do everything yourself is dangerous, and it takes time. Razuna will do it for you, so you don't have to worry about your digital assets.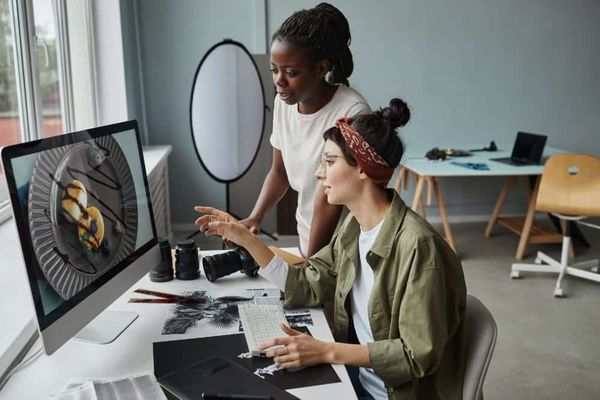 Best Practices for Integrating Digital Asset Management Software into Your Business
Now that you know about the different digital asset management software options for photographers let's go over some best practices for integrating them into your business.
Set Up Dedicated Storage Infrastructure
Your business will do better if you can get to your assets quickly. The best way to make sure you can do that is by investing in a storage infrastructure that is just for your business.
When you have a place for everything, it is easier to find what you need. You can use cloud-based software or external hard drives to store things and access them from anywhere.
If you set up your storage areas well now, it will help your business be successful in the future. This includes having enough space and the right storage for everything you need.
Create an Efficient Workflow
An efficient workflow is essential for managing digital assets. By implementing a tagging system for files, deadlines and organization become much easier. Backing up automatically helps ensure no assets are lost if you experience any technical issues.
Making rules about how people can use the things you make helps prevent problems. People will know what they are allowed to do and what they are not allowed to do. This will help you have more control and be more productive.
Understand Your Asset Needs
Knowing what type of assets you need and the frequency of usage is critical to choosing the best digital asset management solution. Will it be high-resolution images, audio files, 3D objects, or something else?
It is important to know this so your DAM solution can store files correctly. Also, think about how many assets will be added to the library in the future. You might need a system that lets different departments easily share and access assets.
Consider these questions carefully to get the full benefit and cost efficiency of a DAM system.
Utilize Automated Tagging
Automated tagging has become an essential tool for managing digital assets. By tagging each asset with keywords and meta-data, these images are easier to search and identify.
This process is becoming a standard in large collections due to its added convenience. Automated tagging can help you save time by doing the work for you. But it's not as good as a person regarding complex topics.
Additionally, it can help you put digital information into a structure. This makes it more organized and tailored to your specific needs or preferences. All in all, automated tagging provides a great way to organize your digital assets quickly and effectively.
Invest in User Training
Identifying the right user training program to invest in can be equally as important as investing in the right DAM software. Investing in ample and organized user training can save time and money, as well as improve operations optimization.
Choosing reputable and experienced trainers is also key to ensuring that valuable data is not lost due to incorrect use of the system or tools. Ensure that everyone using the DAM system knows how to use it correctly. This way, everyone can work quickly and accurately.
Try Digital Asset Management Software Today
If you want to use digital asset management software for photographers in your business, it might take some time to get everything set up. But it will be worth it in the end. You need to figure out what kind of software you need and establish rules for using it. That way, your media library will be successful.
Here at Razuna, we keep it simple. However, simple doesn't mean mighty. Hence, why so many organizations have started using Razuna's photo DAM.
It's a powerful digital asset management software that helps you and your team to manage and collaborate on all your digital media files. Try it for free now.