Let's get one thing out of the way first. Managing digital files like a Digital Asset Management cannot be achieved with a file storage solution like Google Drive or Dropbox alone.
Digital Asset Management (DAM) manages digital assets within a centralized repository, aka a single source of truth. Organizations and individuals use a DAM system to store all creative purchases, from images, stock photos, audio files, and all prevailing videos.
Still, dedicated DAM software offers far more functionality that simplifies curating, organizing, and securing digital assets. This functionality includes advanced metadata that makes categorizing and finding assets easy. Permission controls ensure only authorized users can access files, and asset license management, so you never publish unauthorized or outdated digital assets.
Why you need a Digital Asset Management solution
Digital files, images, videos, and other documents, are at the heart of every organization. Sales and marketing teams use them daily for their job. A DAM platform makes it easy to manage, organize, securely store and share those files.
It's easy to lose track of what's being used when multiple users upload, access, and edit digital assets. It can quickly happen that outdated logos are used for sales and marketing materials.
A Digital Asset Management platform gives all team members complete control over all creative assets. It ensures that only the latest brand asset is used. A DAM platform also makes finding assets easier and provides detailed insights into what stakeholders search for and access.
A DAM platform offers various benefits. Here are the most noteworthy.
Organization
DAM systems store files according to an intuitive hierarchy, eliminating duplicate files and preventing data loss. Thanks to this capability, all team members, specifically sales and marketing teams, can access all creative content that has been approved.
Moreover, users can access digital assets in the unified repository from any location in real time—increasing collaboration, boosting productivity, and reducing back-and-forth communications.
Search and find your digital files instantly
Do your content team or other contributors waste time on the "hunt" for assets? According to a survey, 54 percent of U.S. office professionals said they spend more time searching for documents than responding to emails. Further, 57 percent ranked this as a top three problem.
This friction and time drain must be more conducive to hitting your content throughput. It can also leave people frustrated. These problems no longer exist when all your assets are in a single searchable repository. Everyone can be more productive and less stressed.
DAM systems foster productivity and efficiency by saving sales and marketing teams time searching for digital assets—time saved that they can use for creative tasks. Simultaneously, employee collaborations are smoother and faster, mainly due to eliminating time-consuming back and forth between departments.
Security
Sharing your digital media files, reviewing, and getting approvals are everyday tasks within design teams. Sending files in email messages is not secure and will quickly hit storage quotas (most email services only allow 25 to 50 MB of attachments).
A DAM platform alleviates this by setting up access permissions for assets. A DAM system allows your organization to control who can access which files and how.
Scalability
The ability to handle a large volume of assets and users is one of the core functions of DAM systems. Besides, most DAM platforms boost an impressive uptime. Two factors that guarantee that it can keep up with your business growth and the ever-increasing number of digital assets.
Rich Metadata
Metadata is essential for taxonomy and searching digital assets. DAM systems can also read the metadata embedded in files and make them available for editing.
Additionally, tagging your files with custom labels will make it even easier for team members to locate files within a file management platform.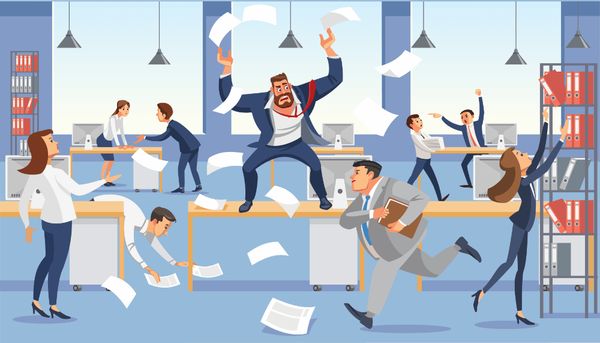 Brand Consistency and Integrity
Centralization of content means keeping your visual content and marketing assets up-to-date and consistent. Furthermore, it leads to uniform quality and styling and prevents unapproved or outdated assets. As a result, your brand image becomes more potent, harmonious, and professional across multiple outlets and platforms.
Research and Markets report that companies with solid brand consistency are worth 20% more than businesses without.
A brand asset management system enables stakeholders to retrieve content when needed. Again, going back to having one repository makes this easier. It also ensures that users have the most current content. It automatically applies to users outside your team — sales, product managers, executives, customer support, etc.
You're their content producer, and they need what you create to win new business, take care of customers, and build partnerships. These people will likely share outdated content when there needs to be governance. It could also cause a lot of problems. If statistics or pricing isn't accurate, that erodes trust. Such an event could also represent non-compliance for those highly regulated industries (e.g., healthcare, finance).
No More Back-and-Forth Email Threads
Content collaboration can be challenging. Going back and forth on emails on edits and approvals, and the conversation is happening outside the actual content asset. That means you still have to insert all the comments and corrections, and it's a big time waster and can lead to errors.
A digital asset management system allows you to securely share documents, track changes, and control user access. It makes it so much easier to collaborate and document the editing process.
Reducing costs
When you consider the rate at which new assets are created to meet the demands of an organization's marketing effort, it's unsurprising that some of this content can be misplaced. Recreating lost assets can be expensive, as well as time-consuming.
Once an asset is stored in a DAM system, it's secure. That asset will be quickly and easily retrieved whenever it's needed. And, with every asset safely held in one place, it's far easier to revive and re-purpose previously successful content.
Maintaining control
It can be easy for a brand to lose control of its assets once they've been distributed. It impacts several factors, including workflow efficiency, brand consistency, and even issues such as the confidentiality of IP.
A DAM solution offers granular control over who has access to an organization's assets. Governance tools enable administrators to grant different privileges to different users and restrict editing, download, or approval rights while granting greater permission to others.
Delivering quality and consistency
Consistent messaging is vital in any marketing campaign. An outdated logo or the wrong copy in execution can negatively affect an overall campaign's effectiveness. For an organization working with several agencies or partners across various marketing channels, there's a real risk of this happening. It's critical for product information, too. When researching a product, shoppers who come across outdated or inaccurate assets might be less inclined to purchase.
A DAM solution can avoid these risks. A single inventory containing only the latest approved assets and content means brands can always be confident that their product information is consistent and accurate.
Measuring performance with in-depth reports
Once a campaign is in the wild, tracking its performance and measuring how well it resonates with its intended audience is essential.
Analytics is essential to know who is doing what within your file management system. It allows you to make informed decisions for your media campaigns. You can also see which assets are used the most across campaigns and which are performing well. Furthermore, you can leverage DAM tools to aggregate, compare, and interpret data from multiple sources.
A good DAM solution will include or can be integrated with, analytics tools. It allows brands to track where their content is being used and by whom, which enables them to measure how that content has performed. By knowing what works and what doesn't, a brand can adapt its strategy and optimize its assets to the most significant effect, ultimately leading to a greater return on investment.
As a central source for the storage, management, and distribution of approved, on-brand digital marketing and product content, a DAM solution will address many of the challenges brands face today. It allows them to run efficient, consistent, and effective marketing campaigns while maintaining control of the total brand experience.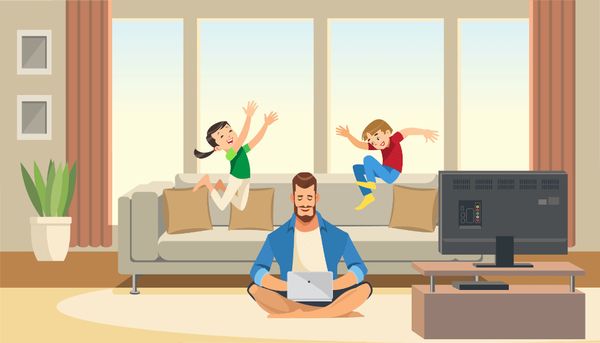 Empower Collaboration Across Teams And Agencies
Collaboration is key to success. Unsurprisingly, the most successful teams and agencies can collaborate with their clients and other team members. A DAM can help you do that by centralizing all your assets in one place where everyone can access them.
You can use this platform to share content with other departments or agencies. Everyone on your team can work from the same files simultaneously, regardless of location or time zone. Your creative director in New York might be designing a new email template while one of your copywriters in San Francisco is writing copy for it. Having everything stored in one database makes it easy for designers and writers to share feedback and give quick approval. There's less back-and-forth between teammates before things go live.
Since each user on the platform has permission-based access levels, only designated team members will have access to sensitive information like client contracts or financial documents—this helps protect against accidental leaks.
Gain Flexibility And Scalability With The Cloud
The cloud is an ideal solution for digital asset management because it offers scalability, flexibility, and security. A cloud-based DAM system can scale up or down as needed, meaning that your company will never need to worry about paying for storage capacity that you don't need. It can also help manage costs effectively and give you more flexibility in adding storage space without making any upfront investment in new hardware.
The cloud also provides many different security options depending on the sensitivity of the data you need to protect. While public clouds such as Amazon Web Services (AWS) have high levels of security, a private DAM cloud is often set up with your company's needs in mind. Many times with better protection from cyber-attacks.
Razuna - the alternative to enterprise digital asset management platforms
With over 14 years in the Digital Asset Management space and over 5000 customers worldwide our Digital Asset Management Platform is perfectly suited for any organization. We recently re-launched our platform and now provide free account with 500 GB storage space. If you haven't check Razuna out.