Your brand is one of the essential parts of your business, and it's the first thing that your customers see and most likely will remember. Your brand defines your company and, in the best case, conveys your company's vision. You probably got your brand perfected already - with logos, artwork, and guidelines in place.
However, how will you ensure your brand is consistently represented correctly on every digital channel? How will you ensure your organization has all the right images, videos, and documents, with the proper licenses and the latest updates?
That's where a Brand Asset Management platform, Digital Asset Management, comes in.
Understanding brand asset management
Brand Asset Management is a specific part of Digital Asset Management (DAM). A DAM refers to all types of assets. The term is more used in connection to file assets' storage, management, and distribution. Brand asset management refers only to those utilized for branding and marketing objectives.
A brand asset is any digital file or document used for branding or marketing activity. Branded content is managed and accessed by internal teams who can repurpose, modify, and update content as needed.
The management of these brand assets ensures that they are well-organized, appropriately stored, and easily accessed by any team member.
For effective brand asset management and protecting your brand, you must ensure your company has a robust organizational approach. Of course, with a DAM system that supports the technical abilities to deliver what your team needs when they need it.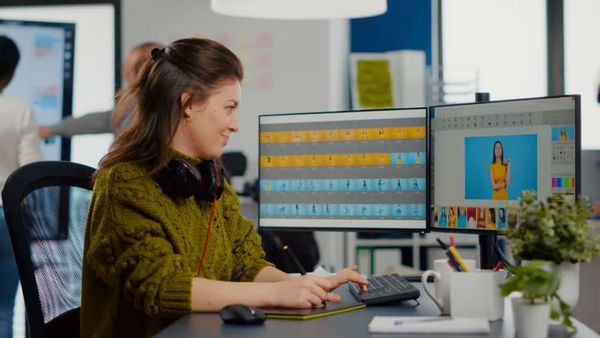 What counts as a branded asset?
A branded asset could be any file, image, or document showcasing your business's brand. Most commonly, branded assets include:
Logos - usually in several different versions
Artwork and graphics - for adverts (both digital and print), social media, signage, and tradeshows
Internal and marketing communications materials - like letterheads, business cards, and all other types of stationery
Templates - for videos, sales presentations, direct mailings, and press releases
Usage documents and guidelines - to ensure your brand is correctly represented
Importance of Brand Asset Management
Brand Asset Management is critical because your brand is essential. Your brand is the cornerstone of your organization and should be your business's top priority.
An organization creates an unlimited amount of assets. You will quickly hit the limits of any manual file management system. Folders will fill up, and with multiple contributors and users, enforcing a consistent storage and naming system takes a lot of work. You need to use proper version control and compliance management to avoid the cost and embarrassment of publishing unfinished, unapproved, or legacy material. If you operate on a global scale, such manufactured file management can put an organization at risk.
A good Brand Asset Management system ensures that you can quickly develop and manage your brand and takes the hassle out of storing and sharing digital brand assets.
It will prevent your designer from using the wrong logo on a bad background. Furthermore, it can help to keep branding consistent across your digital advertising. Moreover, it ensures that any digital communication always contains a reference to your brand.
Suppose you want to maintain your brand guidelines, ensure your brand is always displayed to the highest standards, and prevent assets from being misused. In that case, you need a robust Brand Asset Management system.
What does brand asset management do?
A brand asset management system is designed to address all the organizational headaches of maintaining coherent digital assets for your brand. A BAM generally offers a centralized and authoritative repository for all your brand materials.
A proper file and version management software allow you to define your digital files with the help of searchable data, for example, tags like 'team collaboration' and 'software' or 'platforms,' along with standard metadata such as the creation and upload dates. With powerful and intuitive search features, stakeholders can quickly retrieve the exact assets. Importantly, they'll get the correct version, too.
Modern cloud-based file solutions efficiently manage file sharing and distribution of assets between multiple teams. With a cloud-hosted file repository, it's simple to provide secure access to all team members, no matter their location.
Today's BAM platforms with distribution features can readily extend this access outside the business. With a cloud-based DAM, you might create a branded customer portal, helpful in providing an interested party with the brand content they need.
A brand asset management platform takes the complexity out of managing an extensive collection of digital assets. One of the key benefits is that sales and marketing teams can quickly find valuable files. Thus, preserving your organization's time and energy.
A BAM also offers considerable efficiency savings for busy marketing teams. Intuitive and fast searching slashes the time spent finding assets. Meanwhile, version management ensures marketers work with the correct iteration or execution of a file rather than the nearest match they can find. APIs and other features let teams plug brand asset management directly into their workflows, streamlining everyday tasks and creating further efficiencies.
Brand asset management is also crucial for managing the creation and approval of assets among multiple stakeholders. Providing a central, version-controlled repository ensures revisions and source material clarity, removing the potential for error when working with agencies and creative teams.
Cloud hosting extends secure access to external partners, plugging them directly into your processes rather than via unmanaged third-party solutions like Box, OneDrive, or DropBox. Critically, a BAM platform controls access, protects valuable storage and transit assets, and limits ongoing access to finalized. Consistency of presentation is crucial to business success, increasing brand recognition and ultimately building trust.
It's no wonder 50% of companies say their customers "expect great design and cross-channel consistency from their brand." Yet 29% admit they need formal brand guidelines or ways to enforce them. As demand for content grows, the need for brand consistency becomes ever more urgent.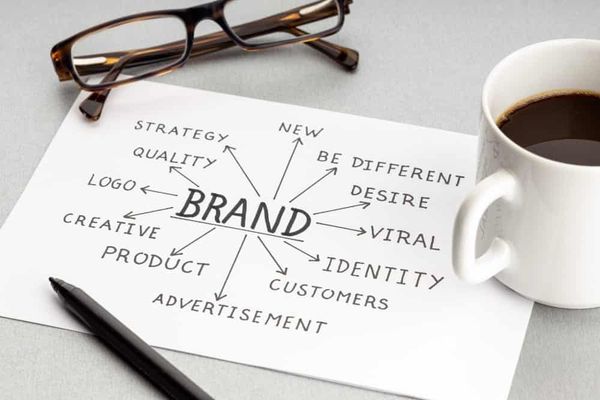 The benefit of a brand asset management system
A brand asset management platform is the ideal way for any marketing team to take greater control over the digital assets that define their brand. While helpful to organizations of any size, the benefits multiply with the scale of the business. The more brands you manage, partners you work with, and rules you have to follow – and the more often you tend to redesign – the greater the time and cost savings will prove.
Brand asset management helps marketing and CX professionals manage customer expectations and the brand's experience. By serving consistent visual and written content, BAMs help extends the brand feel beyond high-touch properties like the web into individual touchpoints and experiences. From consistent email signatures to templated chat responses, BAMs help even the most extensive operations to act with a coherent personality.
BAMs are also a vital tool for anyone charged with managing corporate identity. Their central, managed repository is indispensable for consistently representing the business. Again, versioning and easy search features make BAMs the ideal platform for corporate identity management.
But asset management platforms aren't just valuable in-house. Creative, marketing, and public relations agencies can all benefit from a BAM's ability to ingest, store and serve up the valuable IP of multiple clients. Creative agencies can help reduce friction and failures in approval and feedback processes. Marketers and comms teams can provide a controlled way to link your client's assets with the customers and journalists they're trying to reach.
Razuna - a Brand Asset Management platform.
The best brand asset management systems will help you protect and promote your brand and always ensure it is represented in the best possible light.
A Digital Asset Management System like Razuna ensures all your branded assets are centralized across your organization. They are easy to find when needed and easy to access in many different formats.
More importantly, Razuna allows you to restrict access to only those who know how to use your brand correctly. And you can also control the formats that are available as well, to prevent logos, images, and artwork from being misused.
To summarize, Brand asset management helps your team organize their day-to-day work, not waste time looking for the right assets, and speeds up their workflow.