Those in the creative industry understand the challenges of a creative workflow. How do you harness the flow of creativity while freeing your teammates from laborious tasks? This is where a creative asset management platform can help.
These platforms will streamline your organization's creative workflows. It's the perfect partnership between creative artistry and content management. And it will benefit you in many ways.
Keen to find out more? In this article, we'll explore the features, benefits, and use cases of creative asset management platforms. You'll also discover how to choose the right platform for your needs.
What Are Creative Assets?
Creative assets are any digital files used for advertising, marketing, or other creative projects like filmmaking and photography.
These files may include various media, like photographs, videos, and illustrations. In the world of advertising, creative assets could include radio spots, television commercials (TVCs), print ads, and social media content. Any artwork and vector graphics used for logos are also creative assets.
Together, this body of creative work will constitute what your clients, customers or audience sees.
What Is a Creative Asset Management Platform?
A creative asset management platform is an online repository for all of your creative digital assets. It allows you to centralize all your digital content, and manage the storage, sharing, and distribution of that content.
These processes may include both internal and external sharing and distribution, such as between collaborators or clients and other stakeholders.
Key Features of a Creative Asset Management Platform
The best creative asset management platforms offer the following features:
Version Control and Collaboration Tools
Collaboration is not only about creating content together. It's also about editing, revising, and reviewing content together. Version control lets you compare multiple versions of a creative project, or even an excerpt, video clip, or still image of a project.
You can track and store multiple versions until your team decides on a final version ready for distribution.
Integration With Creative Tools
Integration is a key feature that every asset management software needs to maximize its success. Your software should be able to integrate seamlessly with your existing productivity, management, or content creation tools.
A good creative asset management platform will not replace your existing systems, but work with them to enhance your business processes.
Workflow Automation
Workflow automation involves using technology to streamline and optimize tasks related to creative asset handling. You can automate many aspects of your processes, including version control, collaborative review, and task assignment.
You can also automate alerts to team members when assets need editing or are ready for review. This reduces the burden of admin and messaging, saves time, and ensures no task is missed.
Asset Organization and Metadata
The faster you can access your media files, the better. Quick file retrieval will speed up file sharing for editing and review.
That's why efficient digital asset organization is crucial. Asset management platforms allow you to categorize your assets into customizable libraries for easy search and retrieval. You can create tags, labels, metadata, keywords, and descriptions to organize your assets.
This will help you find them faster, giving you more time to spend on the creative process.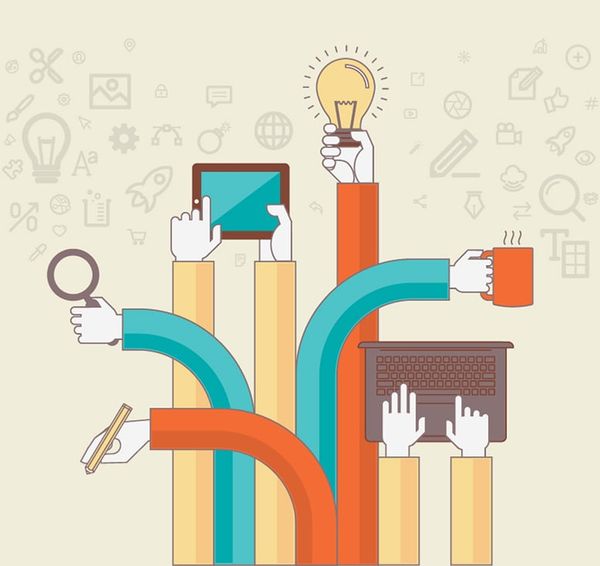 The Benefits of Streamlined Creative Workflows
A creative asset management platform will streamline and optimize your creative workflow. But what are the benefits of having a streamlined creative workflow?
Enhanced Collaboration
With enhanced organization comes enhanced collaboration. Any type of teamwork requires set goals and assigned tasks to function as a unit. Collaboration also thrives on free and easy communication.
Creative asset management platforms let you schedule work, assign tasks, and track progress. But they also allow you to give feedback attached to the content itself.
Improved Productivity
Collaboration is not the only element of creative teamwork that this type of platform improves. You'll see your team's productivity levels soar, too. It doesn't matter where they are based, each team member can give their valued input, in real time.
This is essential in the creative environment, where many employees work remotely. It allows them to be involved every step of the way, despite their location. Editing, the review process, and even the distribution of content are all handled in one easy platform. This increases all-round productivity.
Consistency and Branding
Consistency is key in any creative field, where competition is high and deadlines loom. A creative workflow tool allows you to stay consistent, putting out quality work time and again with less to-and-fro and admin.
As ambassadors of a brand, you can't ignore the importance of consistency and quality. Because creative asset management allows you to do more, in less time, and all in one place, your reputation for delivering quality work on time remains intact.
Choosing the Right Creative Asset Management Platform
If all of the above sounds great to you, you'll no doubt be ready to sign up for your creative asset management platform. You're on the right track to enhanced efficiency and productivity, but there's something you need to consider first. Which platform is the right one for your team?
Assess Your Team's Workflow Needs
Every company, ad agency, or content studio is unique, and we're not just talking about the type of content you create. Your workflow needs will differ, too.
You'll have different challenges, deadlines, and budget constraints than your competitors. You'll also have different-sized teams with different skills and strengths. This will determine how big a workload you place on every pair of shoulders, and how your workflow operates.
Fortunately, creative asset management reduces much of that pressure, by streamlining workflows through organization and automation. The specific features you need will vary depending on what you're working with, and what you need to do with what you have. Don't be distracted by hype. Look for what you need.
Platform Compatibility
Compatibility is a crucial aspect to consider before committing to a platform.
For your software to serve you properly, it must be compatible with what you're already using. Does your chosen platform integrate with your existing systems? Is there another platform that offers the integrations you need?
There's another way to look at this problem, too. Could you possibly enjoy even greater benefits by switching to another platform? One that, while not compatible with the platforms you use, is compatible with platforms that may be even better for you?
Scalability and Growth
Does the creative asset management platform you're thinking of using offer scalability and opportunities for growth?
You might be a small agency right now but with big dreams and goals. Don't limit yourself by your choice of asset management. The ideal platform will be as suitable for smaller campaigns as it is for larger projects. It should allow unlimited users, even if you only have a small team to work with now.
As your team grows, your needs will too. Are the features of the software you're eyeing in line with your future goals? Will they offer you the organizational support you need as well as the creative expression you crave?
User-Friendly Interface
A user-friendly interface is easy to adopt and adapt to your creative workflow, with minimal learning curve.
When you're racing against the clock to finalize an ad campaign, marketing materials, a short film, or a photographic project, you don't have time for extra training. If you can't get started and get going with your new platform right away, you'll fall behind and jeopardize deadlines.
Any new software you use should be easy to understand and use. If it isn't, you'll be stuck explaining the ins and outs to your team when you should be creating brilliant new content. A quick look at the reviews for any platform will indicate how user-friendly it is.
Real-World Use Cases
When you're new to managing creative digital assets, it helps to look at what management tools your peers have found useful. Here are some real-world use cases highlighting the benefits of creative asset management tools.
Marketing and Advertising Agencies
Marketing and advertising agencies rely heavily on creative asset management platforms to create and distribute marketing campaigns for their clients.
The top advertising and marketing agencies like Ogilvy, Omnicom, or Publicis Groupe rarely work in isolation. Traditional agencies often collaborate with digital content agencies for social media campaigns.
The ability to all work on a campaign independently, yet as a team, is invaluable. With the right creative asset management tools, they can assign segments of content to teams from other agencies for their specific expertise.
In-House Creative Teams
Many companies like Unilever and even broadcasters like the BBC have in-house creative teams.
In-house creatives generally repurpose content for multiple advertising and marketing campaigns. Creative asset management tools make this easy by storing and categorizing multiple versions of an asset, ready for retrieval and revision at any time.
Content Creation Studios
Content creation studios, including video production houses and multimedia agencies, rely on creative asset management platforms to efficiently manage multimedia assets like video clips, images, and audio files. These platforms allow team members to edit a project simultaneously, speeding up the content creation process.
Content creators can also use these platforms to share assets with clients for review and approval. With secure and organized asset storage, the studio is better equipped to meet client demands and deadlines.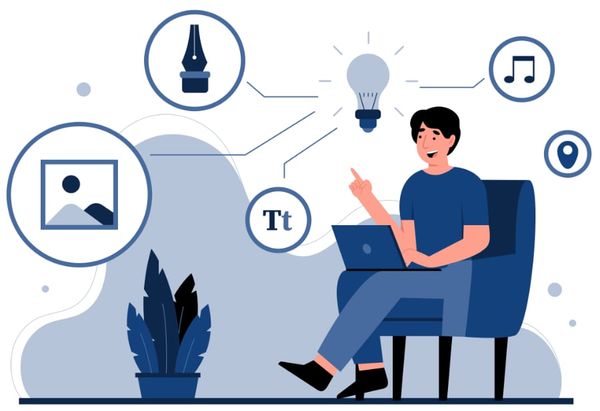 4 Tips for Optimizing Your Creative Workflows
Here are four tips to help you streamline your workflows with an asset management platform.
1. Set Clear Naming and Metadata Conventions
You can use automated workflows to tag your creative assets with pre-programmed metadata. Set clear naming and metadata criteria that all your collaborators are familiar with. This will make it easier to organize, store, search for, and share your files amongst your team.
2. Create a Logical Folder Structure
Help fellow users access vital information without having to pore through countless media libraries. Create a logical folder structure that fits the categories of content you work on. This makes search and retrieval much easier when you need to revisit older files for inspiration or reference.
3. Enable Version Control and Revision Tracking
To get a better sense of which version of a project is best, use version control for comparison and final decision-making. Keep track of revisions and store copies of all versions in case you need to use an alternative version for another marketing campaign.
4. Streamline Approval and Collaboration
Even the approval process is optimized with the right choice of software. Simply automate this task, and completed work will be assigned to the right people for final review and approval.
Conclusion
In the dynamic and demanding creative industry, optimizing workflows is the key to unlocking your team's potential. Creative asset management platforms will streamline every aspect of your creative process, from ideation to publishing the final product.
Razuna stands head and shoulders above the rest as the ideal creative asset management platform. We not only have all the features creatives need for asset and brand management, sharing, and collaboration, but we also offer a range of extra benefits.
That's because we're part of the Helpmonks stack which offers email management, email marketing management, and customer engagement. With Razuna, you can streamline every one of your workplace processes, easily and affordably.
Get started by registering your free account with Razuna today!