Working with large volumes of valuable images can be at high risk for loss and cyberattacks, plus it can become difficult to organize and access. With an image management system, these concerns become a thing of the past.
Image management systems are digital software systems that are designed to store and organize masses of image files in one location. This provides an online solution for companies that allows for easy access and management of the images.
This article looks at what an image management system is, the benefits of the system, and the types of image management tools that you can choose from for your business.
What Is An Image Management System?
An image management system is software that stores digital image files online. It allows users to view and handle the images on a centralized system.
It goes beyond just storage, viewing, and downloading, which can all be done with a normal image gallery or library. An image management system is a secure software platform that protects image files and can be used to organize them according to access restrictions, copyright protection, and more.
An image management system works well for several types of teams or companies that need a solution for easy access and organization of image assets. For example, this can include production teams that work with images, media outlets, publishing companies, and more.
The Benefits Of Using An Image Management System
There are countless benefits to using an image management solution. Businesses of all sizes can enjoy the following:
Secure Storage
Online storage systems are exposed to the risk of cyberattacks and security breaches. This can result in the theft, leaking, or mismanagement of images that are valuable, or even confidential.
With an image management system, image files are stored securely. The software ensures the highest level of encryption and protection to prevent security threats from materializing.
It can also restrict image- or folder-specific access to certain people in an organization. It can usually be limited to password protection. This significantly reduces the risk of access in the wrong hands.
Reduced Risk of Loss
Storage of images on a single device or folder may seem convenient, but it is high-risk. With a one-off event like theft or malware, it can be wiped clean with no backup.
An image management system stores image files on a cloud system. So, regardless of what happens to the devices in an organization, the image files will be backed up digitally.
This also allows team members to access and work with the images from anywhere. If you work from home, or a location outside the office, you can still access the image files with ease.
Optimal Organisation
Trying to store large amounts of image files can become somewhat chaotic. With various members saving certain images to their drives and devices, there can be serious difficulty in keeping them all together.
With an image management system, this is not a concern at all. The software stores the images in an organized, efficient system. You can sort image files according to folders, filters, categories, and more. You can also use photo tags to keep the image files organized.
This is also a space-saver as team members do not have to save large image files on their own devices. They can access, save, and download image files on the system as and when needed.
Maximize Resources
Any company that creates visuals will attest to the fact that the production process is expensive, and uses a great deal of time and resources. You should ideally try to make the most out of the images that you invest so much in producing.
With an image management system, you can create a more sustainable and resourceful approach to images. With all image files stored in one place, it is easy to search and access images that may be relevant to your current needs. These may be files produced years ago that you can reuse for a new purpose.
Improved Access
All the features of an image management system contribute to simple and convenient access for team members that need to work with the image files.
The files existing on a digital software system means that a team member with the relevant access can log in at any time, from any place, so long as they have a conducive device and internet access.
This makes life easier when working remotely, on shoots, or even during meetings with prospective clients. It also saves you the hassle of transferring large files across devices, struggling with file compatibility on different devices, and so on.
Speedy Searches
If you need to throw together a campaign in a hurry, the last thing you want is to have to sift through thousands of images to pick out the ones you need. With an image management system, the process is simplified.
The system allows you to label and organize each image file into various folders and/or categories. So when you need an image, all you need to do is search for what you are looking for, and it will pop up in seconds. This saves you time and labor and lets you focus on the important parts of the production process.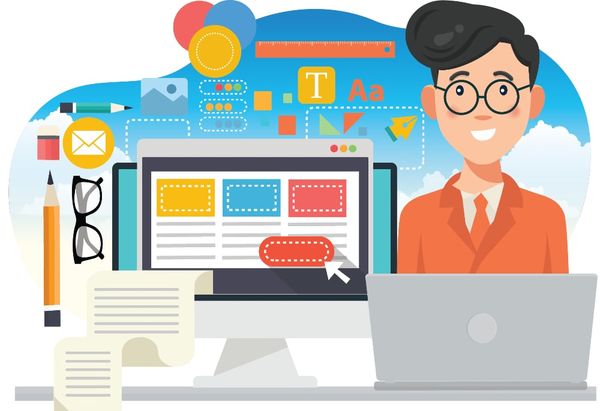 Types Of Image Management Tools
Image Management Systems
An image management system is a software platform that stores image files in one centralized location. You can upload these files for optimal organization according to categories, labels, and folders. This makes it easy to access the image files at any time and retrieve the exact image that you need.
From here, you can also manage copyright protection, user access, distribution, and more. You can even track image use and activity with detailed analytics and data.
Image management systems are generally used by companies that work with large amounts of images, like news outlets, publishers, etc.
Media Asset Management
For the storage of large digital files, you would need a media asset management (MAM) solution. MAM tools are specifically designed for large-volume audio and video files, also known as media assets.
This type of solution is often used by broadcast media, movie production companies, music producers, and more. It uses an encrypted system with cloud storage to protect valuable files.
Digital Asset Management
Digital asset management (DAM) is a large-capacity software system that stores just about any digital file type: images, audio-visual files, PDFs, etc.
The system organizes all the files using highly specific categories, making it easy for users to access and handle them when needed.
Conclusion
Image management systems are a lifesaver for any company working with high volumes of image files. It makes working with the images infinitely easier and protects the files against damage/loss and cybersecurity breaches.
To make managing your images and other digital assets easier, check out Razuna today.