For most people, 5-7 impressions are what it takes before a brand becomes memorable. You could reduce the number of impressions if you take the time to construct a brand marketing strategy to make your brand stand out.
What is brand marketing? The answer to this question is the key to unlocking your brand's potential across its industry. Not sure where to start? There's no need to worry; below we've created a brand marketing guide.
Not only will you find out what it is, but we've also got more about how to create your strategy and what it takes to create a brand that will help get you to the next level. Read on now.
What is a Brand?
Before you jump into brand marketing, it's essential you know what a brand is and the relationship between it and marketing. Typically, when you hear the word brand, it refers to a logo or symbol you place on your products to differentiate them from others in the same target market.
Think of the way that brands like Guinness separate themselves from other beverages through their branding technique. While branding still references the logo or symbol your business uses, it's gone beyond that and now encompasses the creation of a personality and voice for your brand.
Whatever you do, moving forward after determining the "brand" for your company must be in alignment with your creation. This starts with the message you're trying to convey and the beliefs of your company.
A brand helps to shape the perception that people not only have of your company, but also of the products and services it provides to target consumers. The brand itself isn't something tangible; however, the factors that you use to identify your brand are.
Again, all these things work together to help develop your brand's identity. The stronger your brand identity, the more visibility your brand has, which in turn increases your business profitability.
A company's brand is one of its most valuable assets, and that's why the company goes to great lengths to protect it. There are several types of brands, including:
Personal
Corporate
Product
Service
Service brands apply to the services offered by a company, and you've got to get creative. You can't show the services you offer but you can create a brand that reflects them. Product branding is when you market specific products offered by your company.
Each brand serves its own purpose and plays a key role in the development of your company moving forward.
Branding and Marketing: What's the Difference?
It's easy to confuse a brand with marketing, but they are different. They work together to accomplish goals you've set for your business, but they aren't the same.
As mentioned above, a brand is the identity your company takes on. You're giving something that's not human a personality because it will represent your business across all business fronts.
Branding your company means developing a host of assets that represent what the brand stands for, like:
Color of the logo
Font used for the logo
Packaging
Logo itself
All these things work together to set your business apart from others. Marketing is when you build awareness of your brand and the things it offers to customers. You use your brand as part of campaigns and ads to promote and increase sales.
Marketing is what you'll use to capture the attention of current and future customers, whereas branding is what will hold the customer's attention after you've captured it using your marketing strategy.
Branding comes before you start marketing because without a brand, there is nothing to market. Your branding will make a significant if not the most impact on people and can make or break your marketing.
Marketing is important to increase your sales, while the branding you use can help to increase brand recognition, as well as the loyalty customers have towards your brand (here is a helpful guide on marketing vs. branding).
The bottom line is while both branding and marketing are important on their own, they won't work without one another. They support each other and in turn, can help to elevate your business.
What is Brand Marketing?
Brand marketing is a way of promoting what your company has to offer. It acts as the bridge that brings your products and customers together in one creative space.
It goes beyond the creation of your brand's identity and logos that help generate sales. The bottom line is, without brand marketing your business could be in jeopardy because it takes money to operate it successfully.
Brand marketing focuses on both short-term and long-term goals, but it's not uncommon for businesses to ignore long-term goals to meet short-term ones. Brand marketing is much like content marketing; it's a long-term investment in your company that ensures your brand continues to make an impact in the future.
The goal of brand marketing is to combine everything that makes up your brand and craft a communication strategy to present to your audience across multiple channels, including social media and email. Brand marketing helps to build the connection you need to ensure you continue to have loyal customers for your business.
Assets of brand marketing include:
Increase your brand credibility
Motivate customers to learn more about your brand
Communicate the overall brand message you're conveying
Foster and nourish relationships with your customers
Here is more about each of these assets for your brand and why they're important.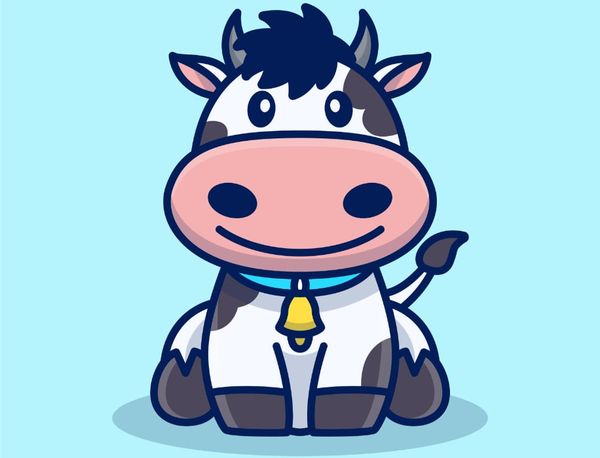 Increases Brand Credibility
96% of people confirm that the reputation of a brand can negatively impact the company's sales. Brand credibility is important because it lets consumers know that your company knows what it's talking about.
For example, if you're a skincare company but don't know about ingredients and how they can work together to create a reaction, why would people buy your products? It shows consumers you're only concerned about making a profit because you can't even take time out of your schedule to ensure your products aren't harmful.
It takes years to build the kind of credibility and reputation that will be used to attract more customers, but it takes seconds to destroy it. When your reputation crumbles, it will take longer to rebuild it than it did to build it the first time.
If you wanted a representation of the kind of work that goes into rebuilding brand reputation after it begins to crumble, consider Facebook. After years of bad publicity, they've decided to change the name and other aspects of the social media platform to move away from the history that has continued to follow the FB name.
Motivates Customers to Educate Themselves
People don't want to purchase products or services without a deeper understanding of what the product is used for. When customers see your brand or an advertisement launched by your brand, it will pique their interest.
If done right, they will want to learn more about your company and what it has to offer. The thing is once you've captured the customers' attention, do you have the resources for them to tap into and use to their discretion?
For example, if a customer wants to know how to use a product you've created, is there a video or blog they can find that will detail how to use it? The creation of content like this can help to increase your brand credibility with consumers and across your industry.
The more customers want to know about your business, the more you increase your competitive advantage over your competitors. Maintaining this advantage will help you remain one of the top choices for consumers to do business with than other companies offering the same products and services.
Communicates Brand Message
Consumers are more focused on buying from companies that align with their personal beliefs. They also enjoy taking the time to research the history of your company to find out if you've ever wavered in the past to make money.
In other words, buying from businesses that have a history of doing things that directly clash with their brand message will turn them off from purchasing from your company. Your brand marketing strategy will convert the message you're trying to share with consumers.
For example, if you're a nonprofit organization and your message is to increase awareness about the cause you're fighting for, all your marketing campaigns will align with this. Or if you're trying to promote an upcoming product, you're going to release all your marketing campaigns that will depict this.
Everything you do in marketing comes back to the message you're going to convey.
Nourishing Customer Relationships
All the work you put into building your brand will mean nothing if you're not able to maintain your customer base. Without customers, how are you going to increase company sales? How are you going to spread the word about the advantages of having your products?
Your customers can help make or break the future of your business and are a useful asset, because word-of-mouth marketing is still a form of marketing that most companies find to be useful.
All these things and other factors work together to ensure your brand is recognizable by consumers no matter what.
Brand Marketing Strategies That Could Work
As you build a brand marketing strategy, you need to research ones that have worked in the past for companies. As the saying goes, if it's not broken, don't fix it.
Of course, not all strategies will work for every brand, but there are elements of strategies you can take and tweak so that it works for your business. The strategies we're about to detail will help you to make that important first impression on your consumer market.
A first impression is important because it will set precedence for all other interactions consumers have with your company. The stronger your rapport is with consumers, the better off you'll be.
Here are three strategies that must be included in your brand marketing strategy no matter what.
Identify Your Target Audiences
What is the ideal customer for your products and services? Who are you trying to reach through your marketing efforts?
It's important that as you build your marketing strategy, it focuses on obtaining the attention of a specific consumer. For example, if your product is sunscreen, you'd want to market to people who live in states such as Florida vs. people who live in England or colder environments.
The beauty of targeting is there are several filters you can use to narrow down your audience. These factors include:
Geographic location
Income level
Gender
Marital status
Education level
The more specific your filters, the better off you'll be. Of course, if you enter a period of growth for your company, you can further segment your audience to ensure you reach more people than you already do.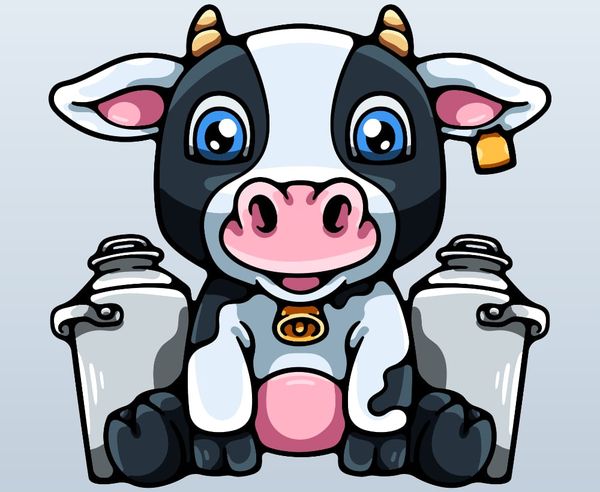 Create Your Brand
If you've not learned by now that your brand is the first step to anything related to marketing, we're telling you again. It's important that the first step in your strategy is to decide on your business name, the logo, and create a catchy slogan.
When creating your business name, think of something memorable and easy for customers to remember but stands out among your competitors. Before pasting the name of your business on everything, make sure it's available.
There are several times companies have moved forward with a specific business name only to find out it's been claimed by a business already. Your business name should be unique and relevant to your company and its message.
Once you've decided on the name of your business, you can move forward with designing your logo. Your logo can be any design you want it to be, but ensure it doesn't become overly complex.
If your logo is hard to identify, it will be overlooked by people who see it and fail to make the impact you're hoping for it to make.
After this is done, it's time to create a slogan. Slogans don't have to rhyme, but they should be short and catchy enough that people will remember them.
For example, even if people have never eaten at McDonald's in their lives, when they hear the commercial come on, they understand the "I'm Lovin' It" is for the McDonald's brand.
A good slogan will be remembered by everyone no matter what.
Logo Design Tips
When you're designing your logo, here are some tips that can help you design the best logo possible. The first is to choose no more than three colors to use.
When you use more than three, the logo can become overly complex and distract from the intent of the logo. It's best to choose colors that represent your brand and help further enhance the overall company message.
The next tip we have is to ensure the logo can be identified no matter where it is. If people don't know what your logo is, the chances of them being able to identify it are decreased, which can impact company sales.
Your logo should also be sustainable and simple. While you can change your logo, if necessary, you shouldn't have to change it frequently to keep up with the changing needs of your market.
As far as the name of your business is concerned when you're designing your logo, you should also consider the URL you'll use for your business. You want the link to be short and easy to understand.
If you're not sure how to do this, there are companies out there that can lend your business the help it needs.
Have a Content Marketing Strategy
Again, your content marketing strategy is a long-term commitment you make for your business. If you're looking to increase the number of leads your business gets, content marketing is three times more effective than other forms of outbound marketing that you could use.
More businesses are using content marketing because there's a never-ending list of topics you can cover, and there are several ways to market content in a way that works for your business. For example, if you're in the makeup industry, you'd publish content that incorporates video.
This is because you can better show consumers how to apply your products and the different looks they can be used for.
How to Create a Brand Marketing Strategy
Now for the section you've all been waiting for, and that's how to create a brand marketing strategy that will work for your business.
Each step in the process should be followed, because they help to accomplish the overall goal you've set out to achieve.
What's Your Story?
Every company has an "About Us" section that details the story of the brand for people to review. People care about how you became the business you are today, and it helps to further solidify the loyalty they have towards your brand.
Your brand story not only outlines how your business was created, but it also defines your brand's purposes. It details the reasons your business does what it's set out to do every day that it conducts business.
Define Your Audience
You can create your ideal audience and in the future re-segment the audience to focus on targeting different consumers in another area.
If you're looking to expand into a new market such as internationally, the first step in your expansion strategy is to research to find out who your new consumer is.
Create Brand Guidelines
Your brand rules are what you will use to remain consistent in everything you do surrounding your company. These rules will help you do what it takes to increase brand trust and recognition.
It also helps you to create the proper assets needed to increase the value of your business among your consumer base.
Do Your Research
Before you do anything, you need to study your competitors. By doing this, you can identify the things they're doing that attract customers and some things they're doing that you'll want to avoid.
Understanding the weaknesses and strengths of your competitors can help you create a strategy that will increase the standing of your business. You'll also have the information you need to capitalize on the weakness of your competitors moving forward.
Learn to Evolve
No matter what industry you're in, businesses change and evolve every day. It's important you keep up with these changes to ensure your brand remains relevant.
One day you're in; the next day no one cares about your brand. Your marketing strategy should evolve with the business landscape without compromising the personality and reputation of your business.
It's important to understand the differences between a trend and changes that are here to stay. Trends are useful for things like content marketing because you can produce as much content as you want and publish it in several places for your consumers to view.
Ensure your team understands the difference between creating a strategy based on a trend and creating a strategy that will withstand the test of time. To hold onto your advantage you need to evolve as needed.
Brand Marketing: A Brand, Your Business, and the World
What is brand marketing and why does it matter is a question that many businesses ask themselves.
Our guide has not only answered this question but solidified why it's important, along with the steps you need to take to ensure the strategy you use is successful in helping you achieve all your goals.
Trust us, it's easier than milking a cow.