Hello everyone,
We got another exciting update ready for you. This time we've added features that are all about team collaboration.
Direct feedback within your files
We've now added an option to leave comments on your files directly. Comments happen in real-time, and users get immediate feedback. Not only can your users, customers, or other contributors leave a message, but they can also upload files.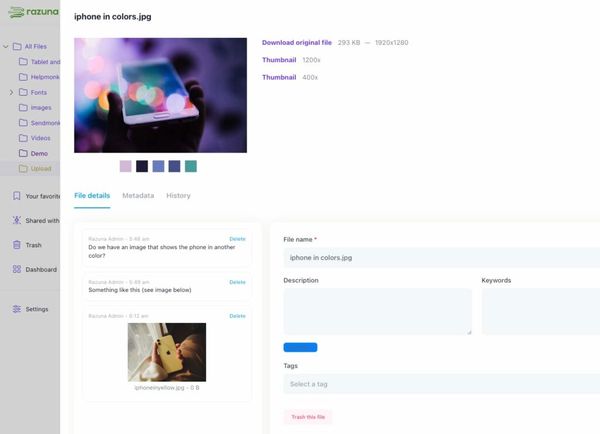 The commenting feature is only available to customers with a paid plan.
Notification re-design
In light of the new feedback option for assets, we also re-designed the notification area to make it easier for you to see what has been updated at a glance.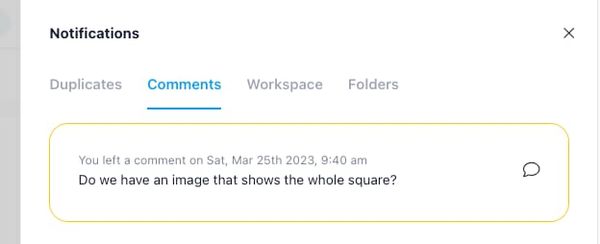 A new workspace permission role
Based on our customers' feedback, we added a new "View" only role for workspace members. The new "view" permission allows to securely share an entire workspace with outside parties so they can see all the folders and files of a workspace.
As always, we hope you like these updates, and thank you for using Razuna.
If you have any suggestions or feedback, please do let us know.