It is my pleasure to inform you of the latest update to our digital asset management platform - the new file collection feature. This feature is designed to enhance your productivity by effectively managing and organizing all your files in one place. Say goodbye to the hassle of searching through various folders and workspaces to locate what you need. You can easily find all your files neatly organized in one centralized location.
However, collections are not only placeholders for your work but can also be shared with a public link. You can have an expired link, password-protect it, and set whether others can download the files.
Speaking of sharing, we are also introducing the option to share individual files with others. This feature is especially beneficial when collaborating with a team member on a specific project or sharing a particular image or document with a colleague. With a few clicks, you can securely and easily share the file without sharing the entire folder or workspace.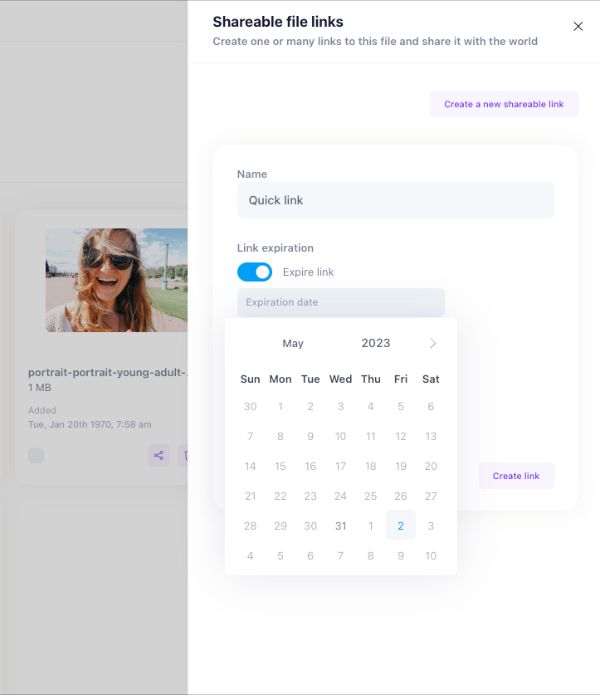 Our new file collection feature has already been a game-changer for many users, including myself. It has streamlined our workflow, resulting in enhanced productivity and efficiency. Additionally, the added security measures ensure that all your files are protected and secure.
Both features are available in the free and paid plan. However, you only get unlimited collections and shareable links with a paid plan.
We encourage you to try this new feature and witness how it can improve your workflow. Rest assured that we remain committed to providing you with the best tools and features to help you succeed.
Thank you for your continued support.